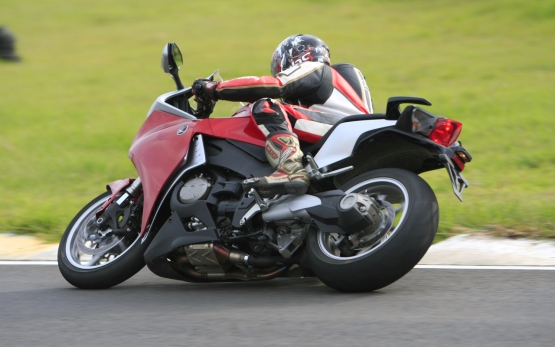 Honda have given three drive modes in the VFR – 'D' for drive, 'S' for sport (both of these come under automatic transmission) and 'MT' for manual transmission. In the 'D' mode, the upshifts happen at about 6,000 revs and, without doubt, it feels a bit dull. Shift the bike into the 'S' mode and the needle in the tacho will run beyond 9,500 revs before the transmission shifts up. In the 'S' mode, there is a slight issue at times as the transmission shifts down at every given opportunity when the throttle is let off and the revs fall close to 7,000. Apart from that, the 'S' mode feels a lot livelier.
In 'MT', you have the option of holding on the gears and up/down shifting at your will with two buttons on the left handlebar.
I could go on talking about the engine and transmission forever. However, I think there is quite a lot to the VFR apart from the powertrain. The bike is a shaft-driven one, which offers a drive as that of a chain drive. The new swingarm has an offset pivot, which allows the shaft to be mounted forward in the frame, making it a compact assembly.
Honda also boast of the dual-layered fairing that makes for an advanced air management system. The other interesting stuff on the VFR includes slipper clutch and Combined-ABS.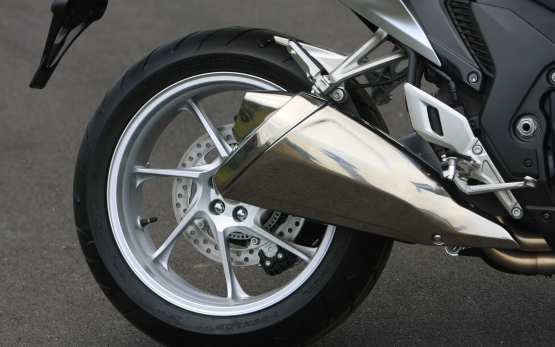 There is no doubt this one is a technological marvel. However, is the Rs 18.8 (ex-showroom) price justified? Quite a debatable point. Give us some time until we get our hands on the VFR and ride it for a few hundred or, maybe, thousand kilometers on the highway and in real world conditions.
Until then, however, we do love this machine (functionally) and are reluctant to comment on its form.