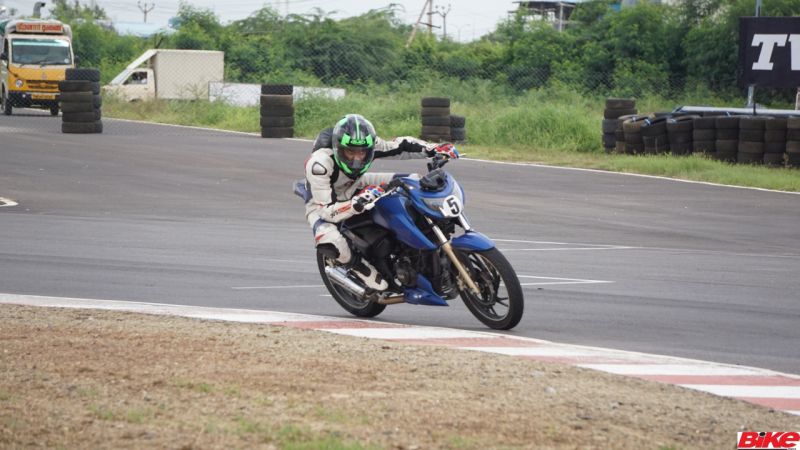 Every second you spend coasting or braking softly costs you precious seconds. Additionally, your smoothness when feeding in the throttle after braking hard for a corner will make all the difference. Coming out of C12 (the final corner before the main straight), my rear tyre occasionally slipped and slid, reminding me that I needed to work on my throttle input.
Qualifying saw a more satisfying use of my time since I had a better idea of what I needed to do. By the end of the session, I managed to shave off four seconds from my best time during practice. A few months earlier, I had done the same short loop on the same bike in a minute and 19 seconds which meant that I had the potential to go faster if I could figure out my mistakes in time.
The following day we took our places on the grid and waited for the lights to go out. The usual tension that accompanies a race was thick around us as we stood at the starting line revving our engines. Our immediate vicinity seemed to be lost in a time of its own while the world went about its normal business on either side of the tarmac. The moment the lights went out, I pulled a small wheelie and shot forward, taking a couple of positions off the start line. After the first set of corners, a careless mistake saw me lose one position to a fellow racer who was quick to capitalise on the opportunity. The following laps saw me defend my position while trying to chase down the guy in front of me.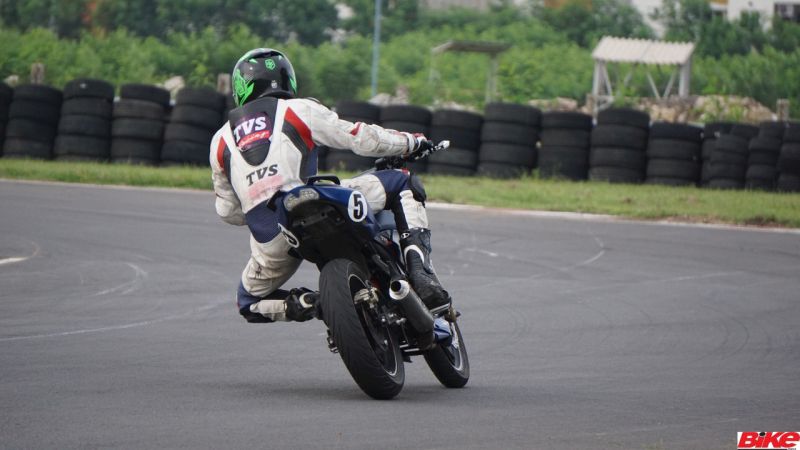 I managed to finish the race and also posted my best time for the weekend. Back in the pits, my fellow journalists told me that I was not riding as fast as I used to. For the coming rounds, I am looking forward to increasing my physical fitness and mental focus so I can ride to my full potential.
Check out all the dope from the previous round here.