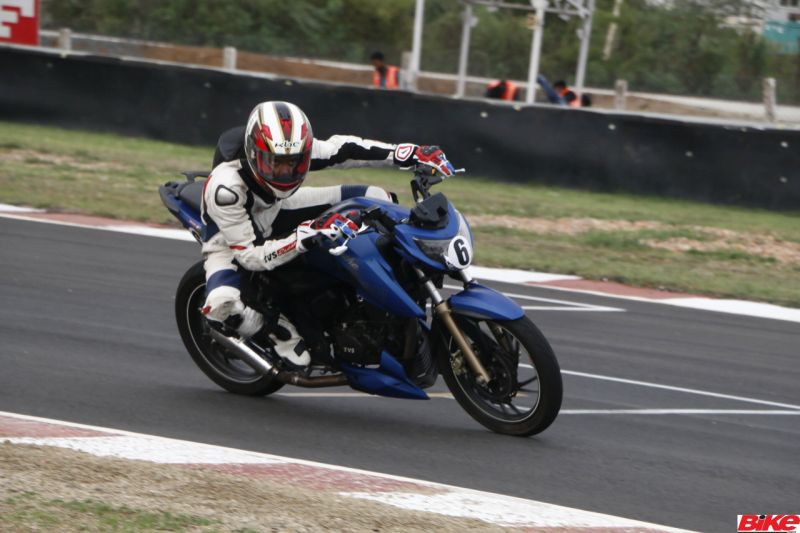 I went around in circles and didn't regret it. Yes, there was a racetrack involved
Story: Joshua Varghese
Photography: TVS
Round Two: MMSC, Chennai
I landed in Chennai for the second round of 'TVS Young Media Racer Programme' and my enthusiasm was slightly dampened after learning that it had rained heavily the previous night. Three hours later, at MMRT, a bunch of motoring journalists, including myself, stood glaring at the sky, trying to avert the sinister grey clouds that loomed in the distance with our displeased faces.
Incredulous as it may seem, it worked! The track dried out, the sweltering heat was back, and we had ideal racing conditions.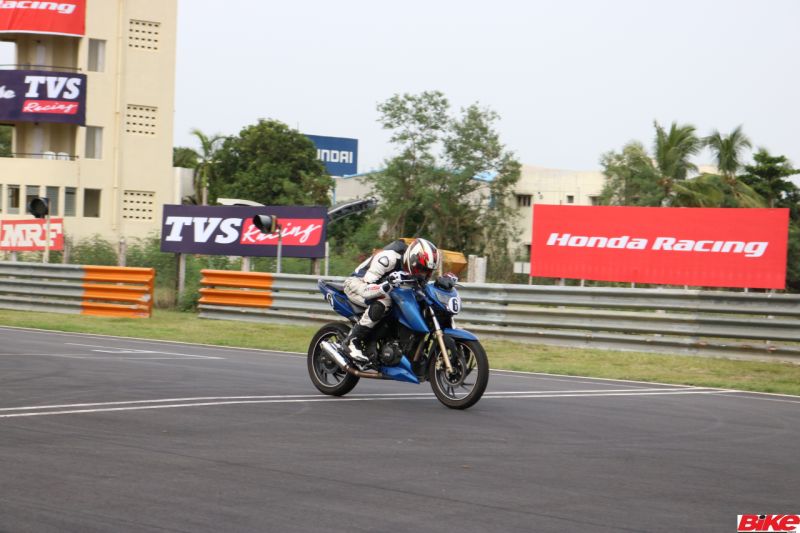 The full loop — all of 3.72 km and 12 corners — turned out to be more challenging than I expected. Theoretically, I knew what lines I had to take but, to my utter disappointment, I found out that knowing the lines and taking them consistently lap after lap were two very different things (my respect for racers went a few notches up after this realisation). By the end of the first lap, I had the track figured out until C4. Beyond that point, the never-ending corner and the short arc before it messed up my rhythm. With each lap of practice, I tried to improve my time between C4 and C10 but progress was annoyingly slow; so was I.
Although qualifying was better, I wasn't fast enough to make the cut — to qualify, the slowest person on the grid should be within 115 per cent of the pole-position timing.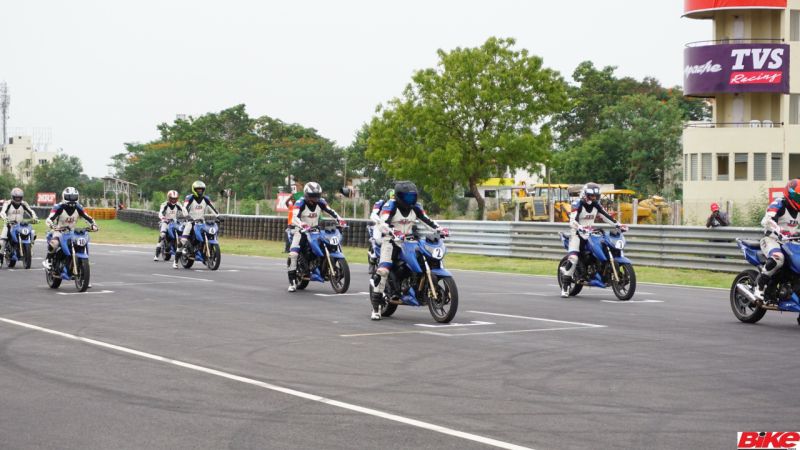 The next day, I was allowed to race; starting right at the back of the grid. The first thing that struck me when we lined up on the grid was the lingering tension in the air. The entire grid was rent with the sound of revving engines, the smell of burnt fuel, and the killer instinct that began creeping into each of us as the 'five-minute' board came out. The energy on the track during a race is pure, unadulterated and borderline insane. Before the lights came on, we wished each other good luck. Then the camaraderie ended.