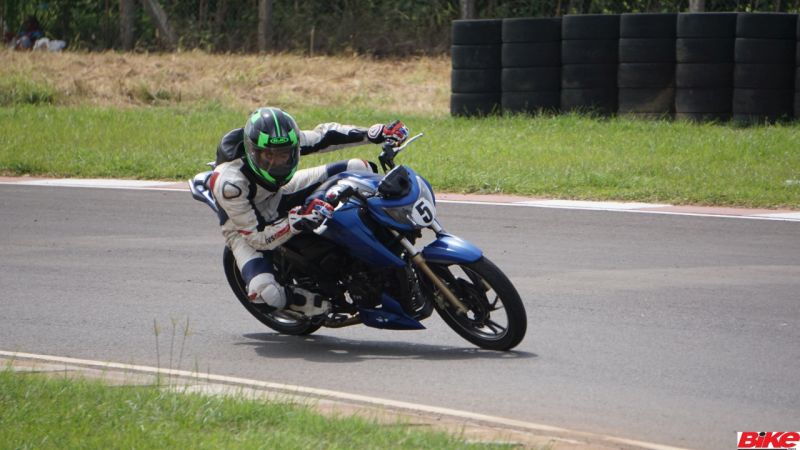 Armchair racing is easy. Fighting for eight laps to cross the line is not
Story: Joshua Varghese
Photography: TVS
Round Three: MMRT, Chennai
On a race weekend, if you are greeted by a pool of water below the bridge that leads to the final corner at the MMRT (Madras Motor Race Track), then it is highly likely that you will not be racing the full loop. Unwelcome showers overnight forced officials to reduce the length of all the races over the weekend. Our five-lap race was now an eight-lap dash around the short loop.
I was in Chennai during the fourth round of the MRF FMSCI Indian National Motorcycle Racing Championship to race in the 'TVS Young Media Racer Programme'. TVS Racing offered automotive journalists like myself the chance to attend a racing school and participate in support races during the racing season. Thus far, I had raced at the Kari Motor Speedway, Coimbatore, and MMRT. The programme has helped me understand the nuances of racing and appreciate what racers go through each time they are out on the track. So when the MMRT beckoned for the third race, I obliged.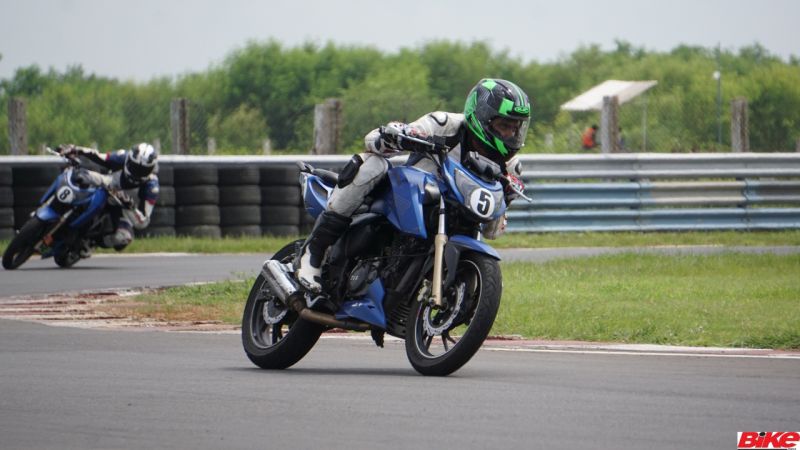 I entered the track with a spring in my step. I had done my homework, kept myself in good shape, and had invested in a new helmet; which translates into 'covered almost everything except actual practice'. Thus far, the first round got cancelled due to rain and I crashed out in the second one. One of my basic goals this time was to see the entire race through.
Ten minutes before the practice session, all of us emerged from the TVS garage fully kitted up; this time with chest and back protectors. The latest track rules state that this extra piece of kit is an absolute essential for racing. I was fortunate enough to escape unscathed from my previous crashes but in retrospect it could have been a painful experience if I had landed on my chest without the protectors.
During the 30-minute-long practice session I focused on getting my lines right. Each lap I braked later and got on the gas faster. When I asked for tips to improve my lap times, our Ed, Aspi Bhathena, told me that to be fast around any circuit you either have to be on the gas or on the brakes.