TVS Motor Company recently launched the SmartXonnect S10X and S20X Bluetooth helmet intercom. We got our hands on the set and have been using it extensively.
SmartXonnect S10X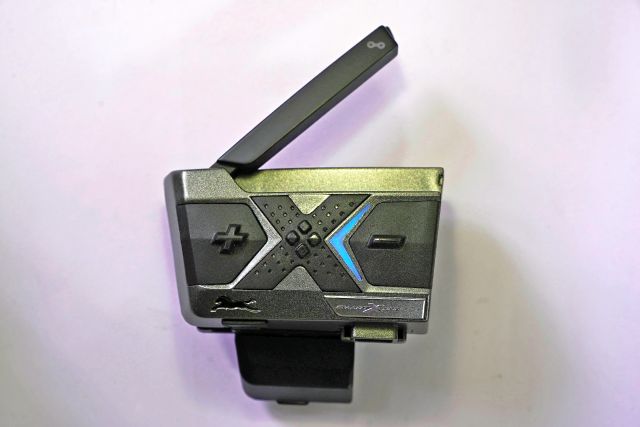 The TVS SmartXonnect S10X stands out as an affordable Bluetooth helmet intercom made by a reputed Indian manufacturer. It offers a comprehensive range of features, including app connectivity, audio weave technology, Ride Lynk, and support for Google and Siri assistants. Moreover, users can conveniently listen to and control music, handle phone calls, and utilise navigation features while on the move.
The package includes a communication device, two JBL speakers, mounting units, and an Allen key for easy installation on to your helmet. It can either be bolted on (removable) or stuck on to the shell.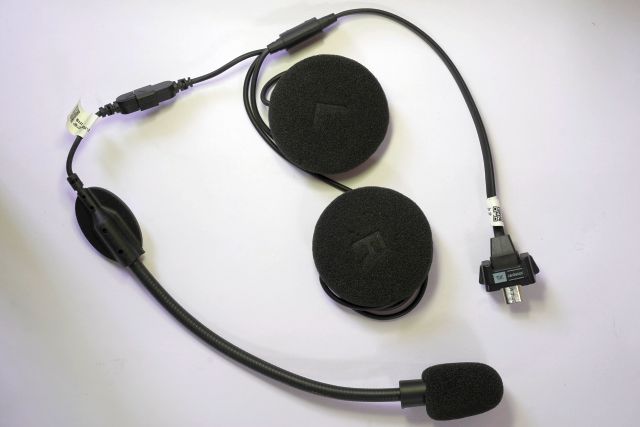 Setting up the S10X device is a straightforward and hassle-free process, since it is a universal fit for most helmets. The S10X is also IP67 certified, which means a tension-free ride during dusty summers and harsh monsoons. Sounds too good to be true? However, having tested it in peak traffic conditions in the middle of a downpour, we can say that it does work as advertised.
We made phone calls, conference calls, played music, and used Siri/Google assistant and the S10X performed as expected. In fact, we did not let the parties we phoned know that we were speaking to them via a Bluetooth helmet intercom and asked them to guess where we were calling them from. Three out of the four responses were 'Office?'. That shows how good the noise-cancellation is.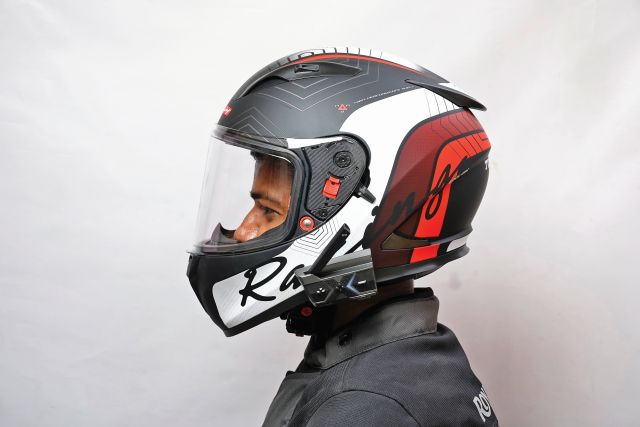 Powered by JBL, the intercom comes with high-definition speakers that provide a crisp sound quality, facilitating a great experience for those who love listening to music. Another feature we liked was how easy it is to use the buttons. There are only three and it works conveniently. The S10X's intercom capability is limited to two devices which can be connected over a Bluetooth-based call and works up to a range of one kilometre. Quite all right if you want to speak to the pillion rider or another rider buddy. Not the best fit for group rides, though.
Of course, there are small niggles such as how loud your ringtone plays through the speaker when your phone gets a call or how increasing/decreasing the volume requires you to long press the buttons, which does not always let you get the desired sound volume. Apart from that, the TVS SmartXonnect is a brilliant product and we give it a solid 7/10 based on its price and performance.
Price: Rs 8,499
Reviewed by: Alshin Thomas
Smart Xonnect S20X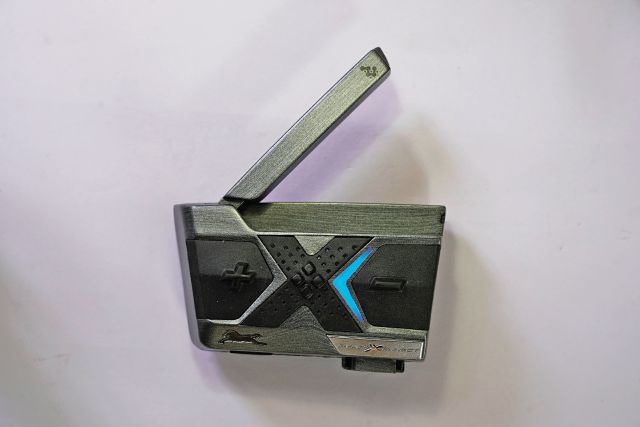 The S20X does everything that the S10X does down to the T but it is more expensive too. That is essentially because it has one more feature than the S10X which might be exactly what riders who ride in groups might want. In addition to Ride Lynk, the S20X also gets a mesh-based intercom system called Ride Grid. That allows multiple S20X users to connect over a range of 1.1 km. S20X users can also invite S10X devices into the grid but with limited connectivity. We also tried pairing an entry-level intercom from an international brand but it was only able to connect to the S20X via Ride Lynk and not through Ride Grid. While I am quite pleased with the quality and price point, personally, I would have appreciated a sleeker design. We would give it an 8/10.
Price: Rs 10,999
Reviewed by: Joshua Varghese
Also read: Clan FRML 1.0 Riding Shoes Product Review