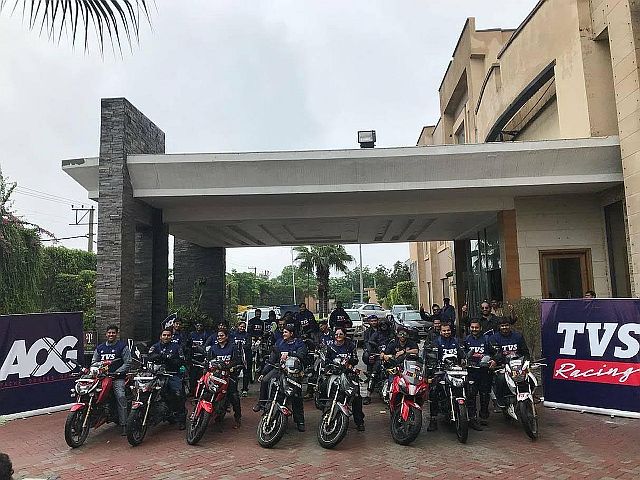 With passion and enthusiasm for motorcycling being part of TVS Motor Company's DNA, it's no surprise that many owners of TVS motorcycles follow a similar attitude towards their two-wheeled 'best-friends'.
One such organisation is the TVS Apache Owners Group, that have just flagged off their 'Race to the Clouds' ride in New Delhi. Even though it's called 'Race to the Clouds', this is not a Pikes Peak-style blast up a mountain. This ride will take a fortnight and will conclude at the Nubra Valley, Leh. About 30 TVS Apache owners have registered from all across the country, this includes three women, to make the journey. In total the group would cover a distance of about 2,600 km, taking them across five cities until they reach the end destination in Leh on the 3rd of August 2018.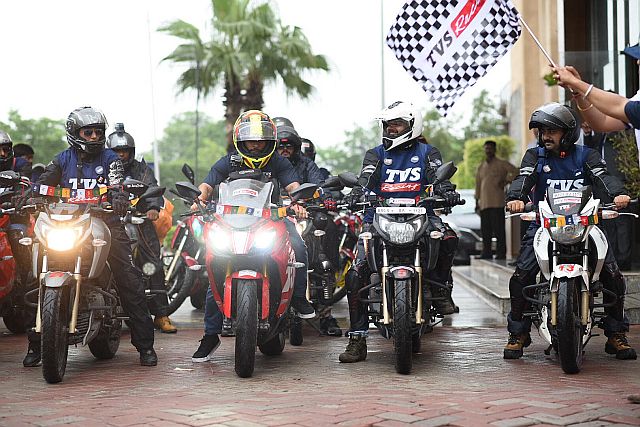 We at Bike India are well pleased about the constantly increasing interest and enthusiasm for motorcycle expeditions and rides, and furthermore in years past these rides were mainly done with only men opting to partake, however the increase in participation of women riders is a great sign and we hope this continues to grow.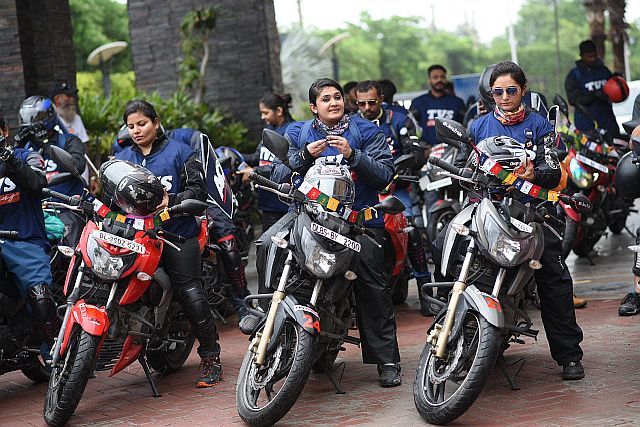 Riding this route is quite an amazing experience, we here at Bike India have made a few rides to the area, in our Travelogue segment, and remember them fondly. If you would like to see what its like to ride a motorcycle in the mountains, click on the link below:
Also read: (A Tiger's Tale V: To the Capital and Beyond)
                   (A Tiger's Tale VI: Scaling New Heights)
Or for a more visual experience, watch our video riding through those beautiful mountain landscapes below:
Story: Zal Cursetji