The burst of acceleration you get when getting off the line is pleasing, though, and overtakes are easily accomplished as the Street Scrambler just keeps on pulling away. In fact, you don't even have to shift through the gears too often either, because the Scrambler has a decent torque spread across the gears. You can accomplish triple-digits fairly quickly out on the highway; however, you can exploit all of the Scrambler's top-whack performance because that riding position coupled with a lack of windscreen means you're always battling the elements. Speaking of highways, a 12-litre tank means while you won't be doing extended cross-country runs on a single tank, you should be able to manage a good distance without the need to pull over.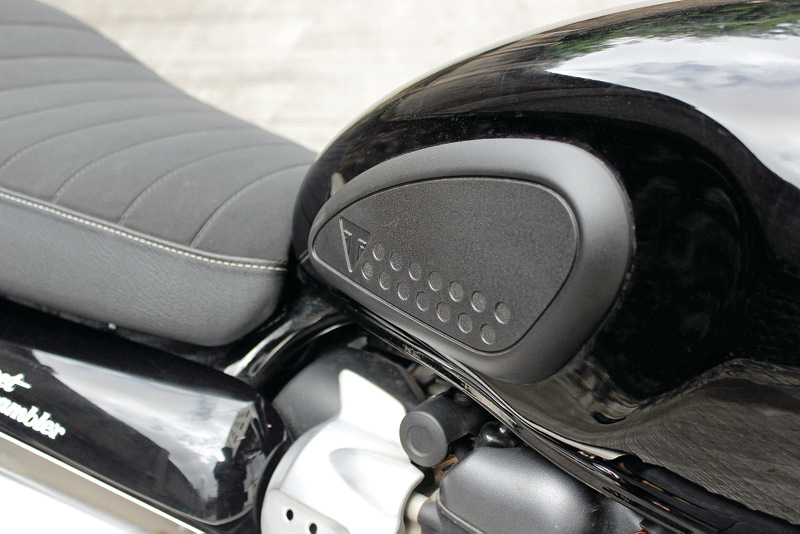 She's agile, too, easily flickable and steady as she goes around a corner. Those Metzeler Tourance tyres grip the tarmac well even when you push the Scrambler. There's no worry about bumps rattling your spine either, because the non-adjustable Kayaba telescopic forks and pre-load adjustable twin shocks both are fairly pliant. They also offer 120 mm of travel, so bottoming out isn't likely and, of course, there's the added insurance of the aforementioned bash-plate in case you do. Braking comes from a 310-mm disc up front and 255-mm one in the rear, complete with ABS. Stopping power on the Scrambler is commendable, too, with the brakes offering a nice chunk of bite and holding their composure under hard braking. The ABS is switchable, allowing you to have some fun when taking the Scrambler off road, even though it isn't a hard core off-roader by any means.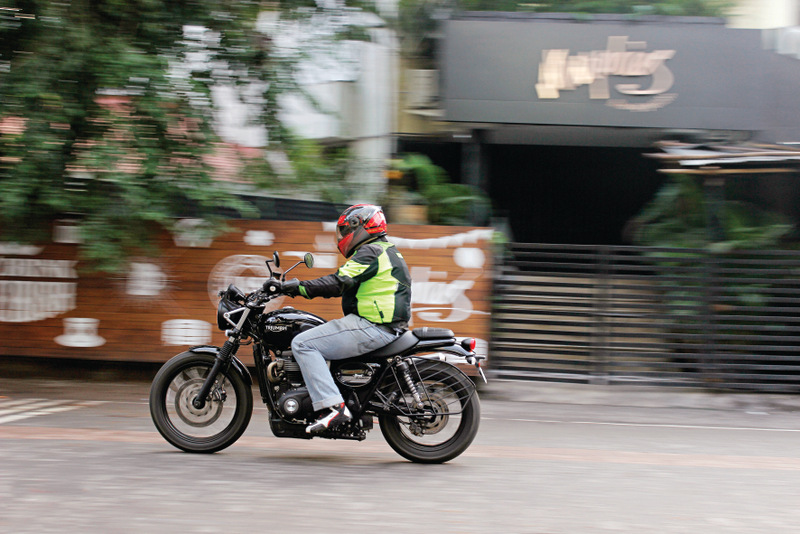 As a package, the Street Scrambler is a pretty good one then. It looks good, rides decently, and offers a good burst of speed. It's versatile, too; without standing out in any particular genre, the Scrambler does a bit of everything. Heck, you even get an under-seat USB charging point. The Street Scrambler is priced at Rs 8.10 lakh (ex-showroom) which is competitive when compared to its closest rival, the Scrambler Ducati. A good option then, if you want a daily rider that can don many hats.