That exhaust is definitely the standout element, but there are a few other choice additions that set the Street Scrambler apart from its sibling. Other additions unique to the Scrambler are a funky-looking aluminium bracket for the headlamp, a refreshed mirror design, rubber knee-pads slapped on to either side of the tank, a bash-plate to protect the bike's underbelly, and an aluminium rear rack that can be swapped on to the bike in place of the rear seat — a cool feature for the travel-junkie and one that comes as standard too. Those spoke wheels I mentioned earlier (19s up front and 17s at the back) are great lookers, too, and give the bike a stance that is quite pleasing aesthetically. All in all, the Street Scrambler's old school ethos is one that's quite pleasing on the eye. The levels of fit and finish are pleasing, too, overall; however, the rubber front-fork covers don't really cover the forks completely, which is one little fly in the ointment.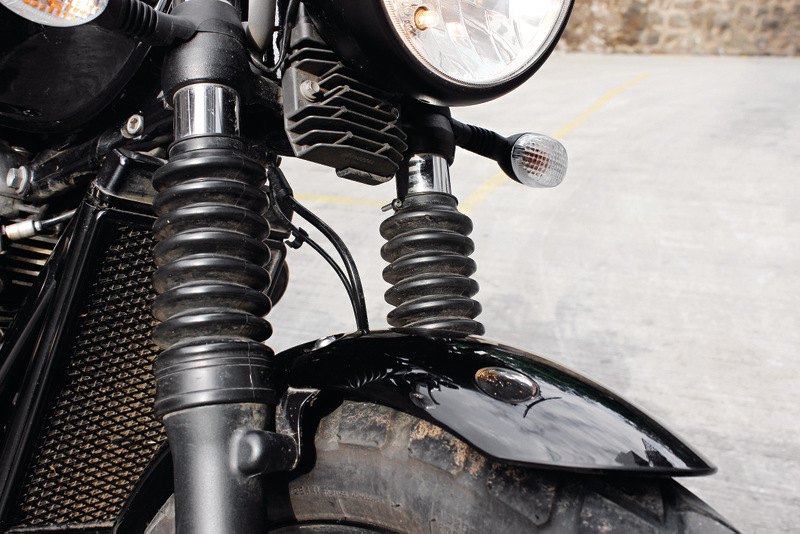 Sitting on the bike you're pretty upright, with the solid, one-piece handlebar and mid-set pegs combining to offer a sorted riding position. That bevelled seat wrapped in Alcantara is quite comfortable too. The single-pod analogue meets digital console is simple and effective, and shows a whole bunch of pertinent information, including a fuel indicator, rev-counter, odometer, gear position, and even distance to empty, among other things.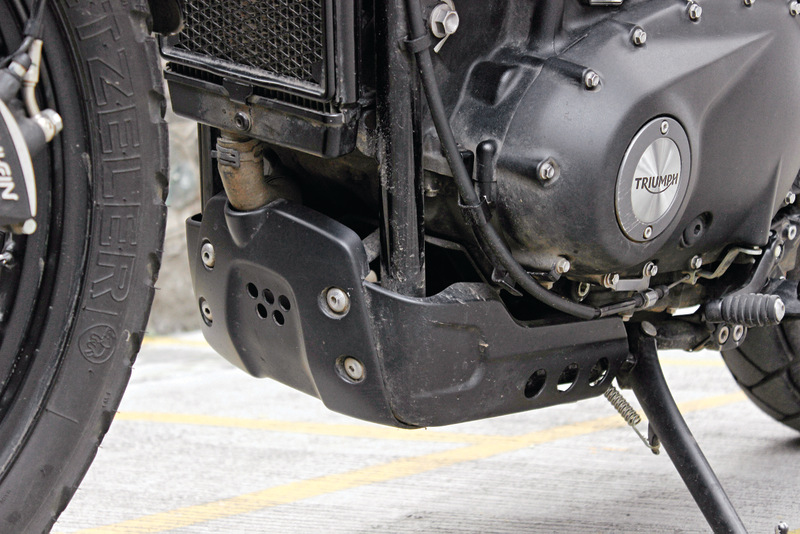 A quick thumb on the starter fires up that 900-cc, liquid-cooled, fuel-injected, eight-valve parallel-twin that does duty on the Street Twin. However, while peak power is identical at 55 PS, it peaks at 6,000 revs, 100 rpm later than on its sibling, and the slightly lower torque figure of 78.84 Nm comes in a little lower down the rev-range, at 3,050 rpm. Pull on the light, ride-by-wire and torque assisted clutch, and shift that smooth five-speed transmission into gear to get going, and the Scrambler belts out some pleasing notes from its shotgun dual-pipes. Look good, sound good, and Triumph assured us at the bike's launch that they would also have an "effective heat-management system". Sadly, in the traffic-choked bits of the city, in particular, the exhaust did get a little hot for comfort.