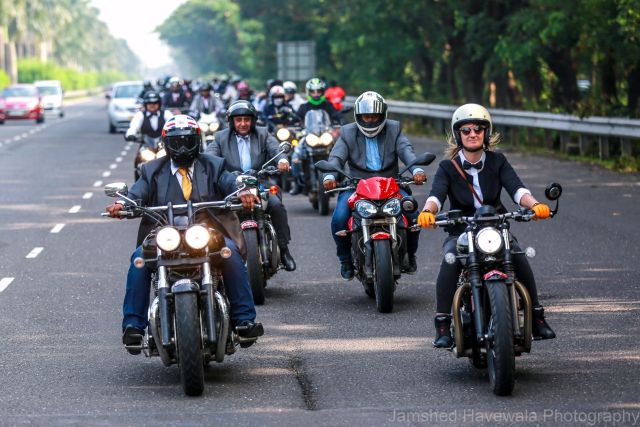 Triumph Motorcycles India have announced that they will be sponsoring the Distinguished Gentleman's Ride (DGR) again; making it the fifth time in a row. This year, the ride is scheduled to take place on September 30 and over 650 cities are expected to participate worldwide. Nationally, Triumph are expecting participation from as many as 16 cities with the combined might of 2,500-plus participants.
The DGR is not just another joy ride for those with fancy motorcycles. It also supports a cause; a rather noble one at that. The primary objective is to raise funds and awareness towards prostate cancer and men's mental health.
Sharing his views on DGR, Shoeb Farooq, General Manager, Triumph Motorcycles India, said, 'Our shared focus via DGR is harnessing the passionate support of our riders to raise funds for research into prostate cancer, and mental health and suicide prevention programs, as part of the DGR's mission to support men's health globally. This year promises to be bigger than ever before and I look forward to a generous show of support from Triumph Riders across India.'
Unlike the previous years, Triumph India have decided to make it a Triumph-exclusive event. So what you will need to participate in the ride is a set of formal attire along with a motorcycle from Triumph's classic motorcycle line-up. Triumph are also providing motorcycles (from their Bonneville range) as prizes for the top fundraisers. That's not all. There are a lot of Triumph goodies to be won as well.
For more information about the DGR, check out their website.
Also read: Triumph Motorcycles India Plans Six New Products for 2019
Story: Joshua Varghese