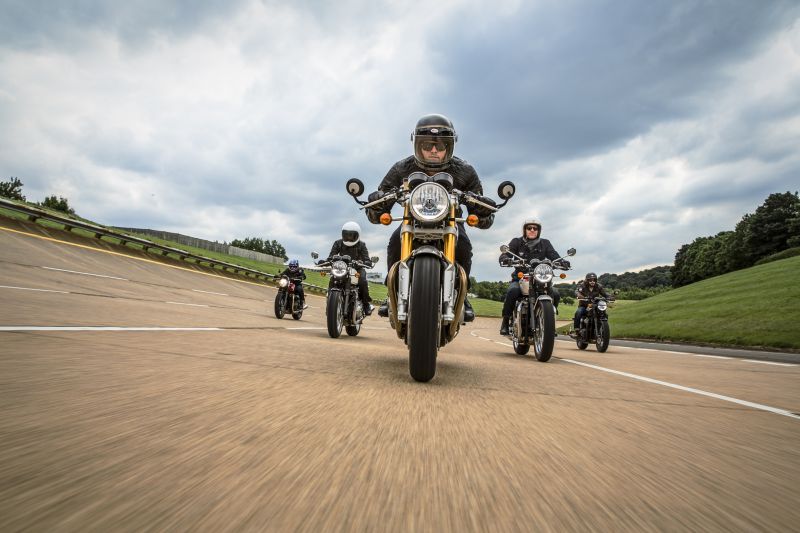 Triumph Motorcycles, the classy British manufacturer, have completed their third year in the Indian market today.
Producing motorcycles that cater to all kinds of riders, Triumph have established a foothold for themselves in the Indian market. They are one of the few manufacturers that offer a diverse line-up of premium motorcycles. The Bonneville, Daytona, Street and Speed Triple and Rocket have become the favourites of riders across the country.
From a single dealership in Bengaluru, Triumph have come a long way and they currently have 14 dealers across India. They also boast of having 16 different motorcycles that are spread among five categories of motorcycles namely, modern classics, adventure, roadsters, cruisers and super sports. Over the past three years they have also been part of many programmes that added value to the rider. For example, the Triumph Tiger Training Academy and their association with the California Superbike School make their commitment to the cause evident.
They have also taken steps to collaborate with HDFC Bank to bring their customers closer to their dream bike. Triumph have taken initiatives to aid with the general welfare of people. They create awareness about education for the girl-child and for prostate cancer (Distinguished Gentleman's Ride).
Speaking on the three-year anniversary, Vimal Sumbly, Managing Director, Triumph Motorcycles India Pvt Ltd, said, "It has been a delightful ride for us in India with an overwhelming response from our customers and partners who share our passion and enthusiasm. We are thankful to them for all our accomplishments in these years."
Triumph Motorcycles continue to deliver more varied and more accessible models with each passing year. We've had our fair share of these motorcycles. The most accessible model is the Street Twin. The Tiger 800 is also an extremely capable adventure bike in and around town.