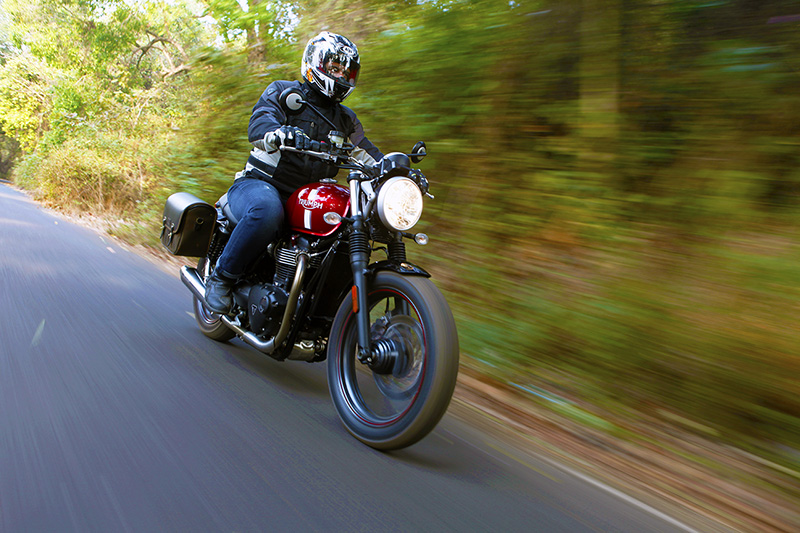 It is light, it is agile and a lot of fun. Its name is Triumph Street Twin
Photography: Sanjay Raikar
Remember the 1960s? Well, I am sure most of you were not even born then. Anyway, worry not because it is with a view to giving people like you (our readers and other enthusiasts) a shot of nostalgia that bike-makers today are introducing products that induce a hefty amount of this intoxicating feeling with a touch of modernity. Ducati stirred things up with the Scrambler and now Triumph are doing the same. Riders, this is the new Bonneville Street Twin, a motorcycle that I had the privilege of seeing for the first time in London when it was unveiled to a select few from the media from around the world. I instantly felt like knowing more about this brand-new Bonnie but could not, since it was just an unveiling and not a ride. Recently, I got my hands on a spanking new Street Twin while in Goa for the India Bike Week, and, honestly, it blew me away the moment I rode it. Here is what went through my head after getting the keys to this fascinating British motorcycle.
The Street Twin rides well, has oodles of torque and also looks that engender customisation ideas in your mind. I love its minimalist look which leaves so much to imagination. And this was done with good intentions. Triumph want buyers to make their Street Twin truly unique by modifying it with a garage full of accessories and parts that are readily available at their dealerships. The minimal design is not just to make it more appealing from a customisation point of view. Certainly not. It's intentional; to make it truly yours.
In its standard form this motorcycle is… well, simple. The beauty, however, lies in the details, such as the radiator for the newly developed 900-cc parallel-twin, which is well-hidden from the eye between the downtubes. The twin exhausts might appear to be individual pipes exiting the engine; however, they are connected via a cat-con sitting just ahead of the motor under the radiator. And this time instead of slapping throttle bodies that mimicked the Keihin carburettors on the previous bike, Triumph decided to go for completely covered throttle bodies that do not replicate anything.