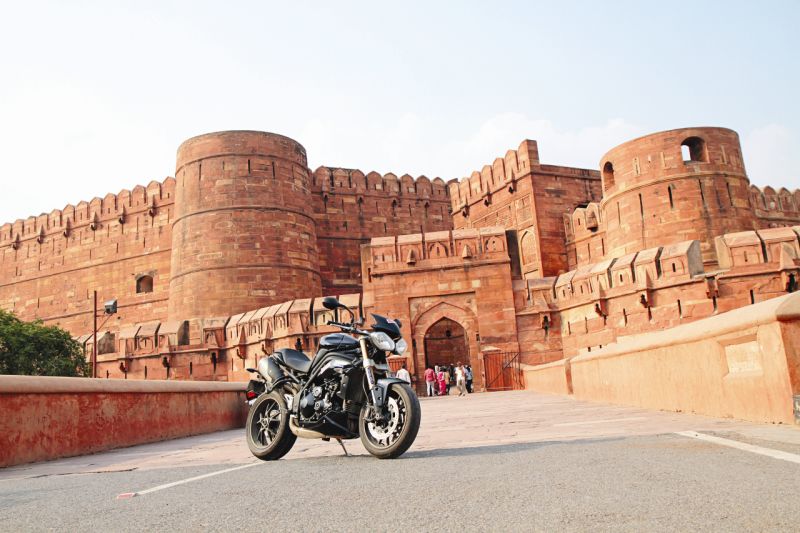 Next, we visited the Agra Fort. The sheer size and majesty of this truly massive fortification will leave you gobsmacked when you first see it. We rode along the fortifications and even the decently proportioned Speed Triple was looking diminutive in the fort's shadow, until we finally reached the entrance to the fort. A quick shot outside, and an even quicker glance inside and we were off to finally see the Taj.
If you've never seen the Taj Mahal, there's one thing you need to know about it. The Taj Mahal is one of the few objects in this world that no matter how brilliantly described, will always seem even more surreal and breathtaking in person. I could write reams on the profound impact it left on me, but for those who've seen it, all those words won't be necessary, and for those who haven't, they won't be nearly enough to paint the full picture. All I'll say is no wonder it's considered a wonder because it is stupefying in its sheer magnificence. While I was absolutely enamoured by the charisma of this iconic monolith, it wasn't just the destination that caused the elation within me, but the road that led there too. If you want the full experience of visiting the Taj Mahal, don't just land up there — ride down from New Delhi. The journey will be as magnificent as the destination.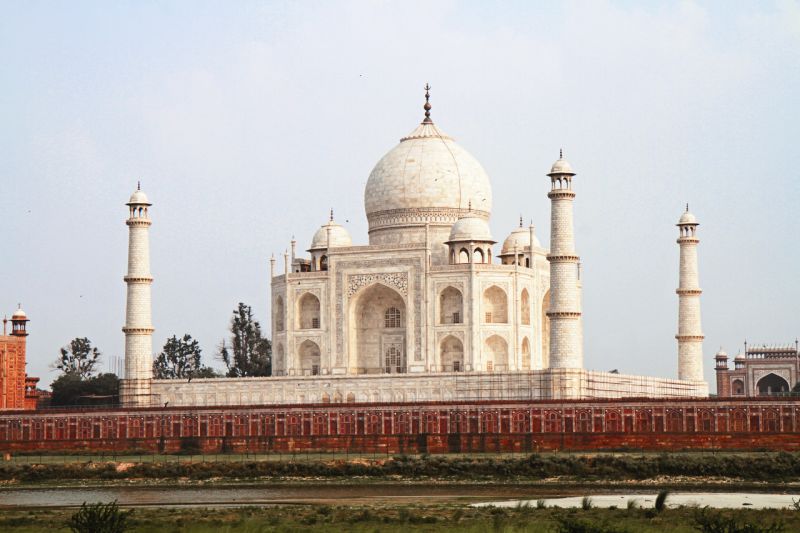 Agra done, it was back on to the highway, Varanasi being our next stop. Varanasi (or Benaras) counts among some of the most ancient inhabited cities in the world. It also plays a massive role in Hindu mythology, and as such it is steeped in this religion's influences. The absolute highlight of visiting Varanasi is surely the Ganga aarati performed there at dusk.