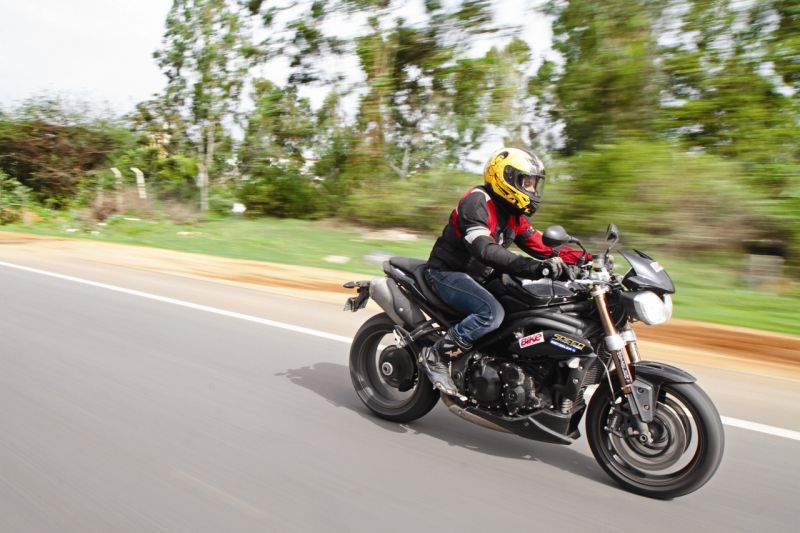 Our Golden Quadrilateral adventure astride the Triumph Speed Triple draws to a close as we make the last haul from Chennai to Pune. As usual, a lot of sight-seeing and highway hi-jinks ensue along the way
Story: Harket Suchde
Photography: Rommel Albuquerque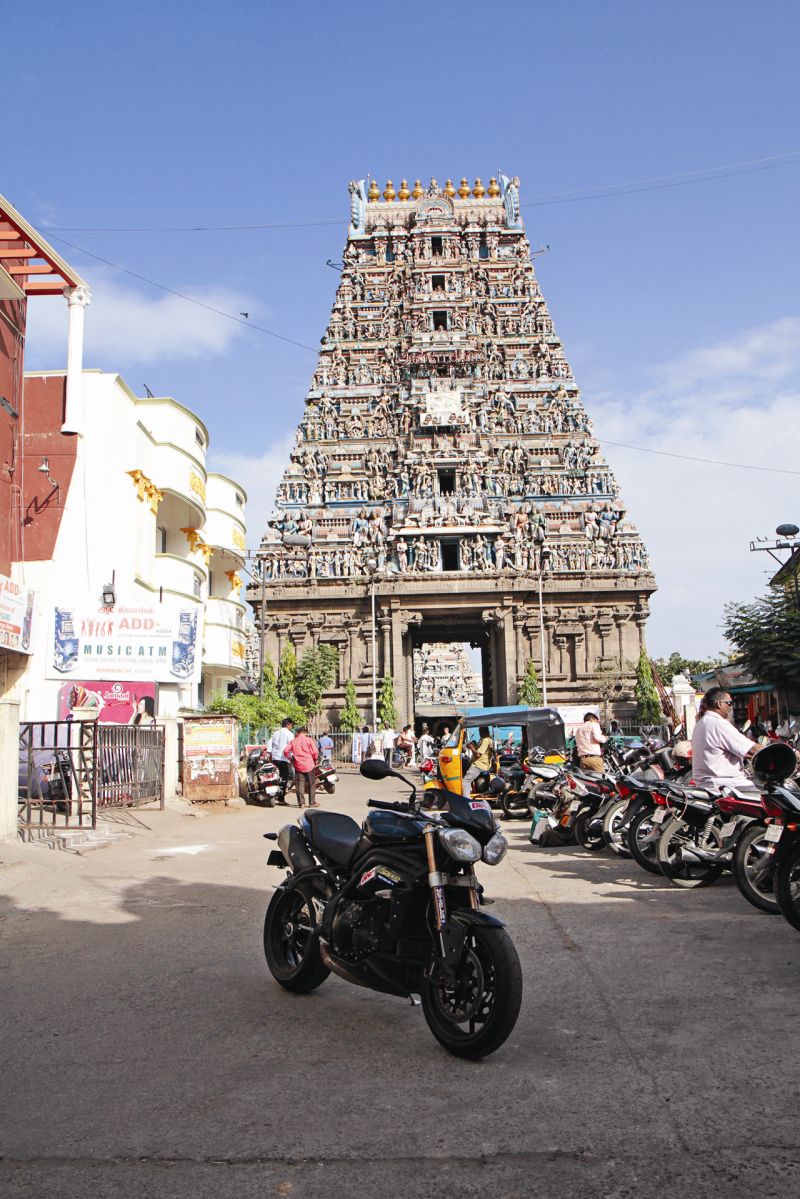 A narrow lane packed to the brim, scooters swerving in and out, rickshaws riding amok, and a huge swath of pedestrians crossing the road at their own sweet will. These are the scenes that greet me as I sit astride the shiny black beast that is the Triumph Speed Triple. We're at the Kapaleeswarar Temple in Chennai, and the clock reads 7.00 am. "Why are there so many people out so early?" I muse as the majestic spire or gopuram of the temple makes for a poignant backdrop and our shutterbug sets up his shot. That's Chennai in a nutshell, or at least the impression I have of it — people up and about at insanely early hours, a land where religion, regardless of which one, is inherent, and one that has steadily grown into a serious metropolis full of very serious people.
Of course, our very next stop had to go and contradict this notion, and it would have done too, if this were anywhere else but Chennai. We went to the Marina beach, the least serious, most fun place you can possibly go to, and allowed the Speed to dip its toes in the warm, golden sand. All thanks to the Metzeler Racetec Interacts the Speed runs on, because we didn't lose control even when riding across that sandy expanse and the bike even pulled away cleanly after the shot was done with all those 105 Newton meters of twist allowing us to frolic on the beach, without actually getting beached.