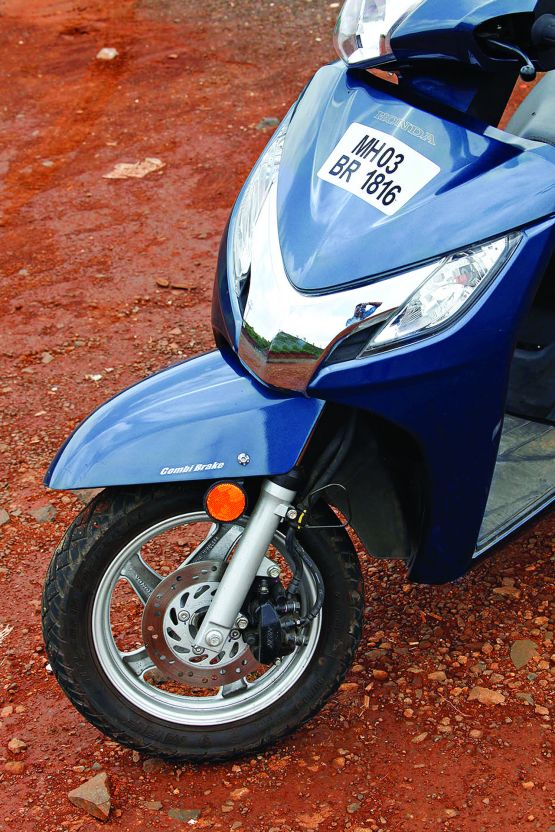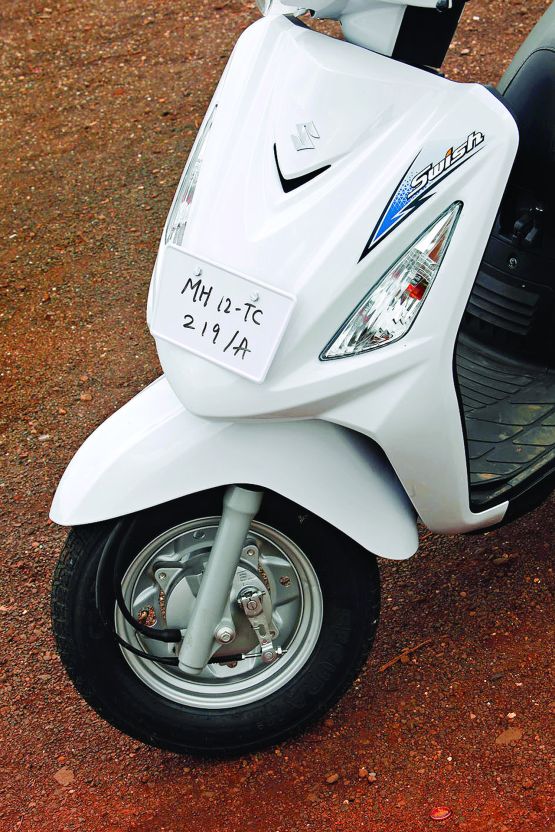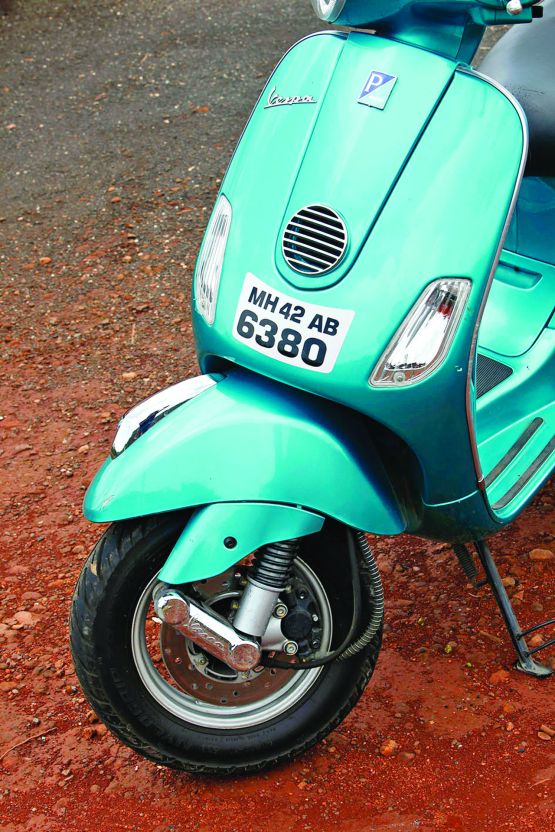 Styling and Quality
The styling of the Vespa VX has an Italian flair and it looks full of life in the bright single-tone colours. The mixture of modern styling cues and the retro lines of Vespa give it a fashionable and exotic look. On the other hand, the two Japanese scooters fit into the standard template and look sharp and purposeful. The design of the Activa 125 is an evolution of its younger sibling and is based on the same platform. However, elements such as the Y-shaped chrome bar on its front apron, alloy wheels, a pseudo windscreen, a grey plastic insert below the meter console, a larger tail-lamp and grab-rail give it a distinct look. The dual-tone colours and sporty styling of the Suzuki Swish 125 give it a youthful appeal. When it comes to build quality and finishing, the Activa 125 is at the top, followed by the Swish while the VX feels 'plasticy'.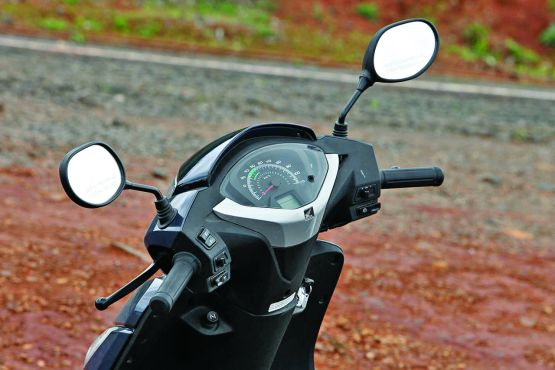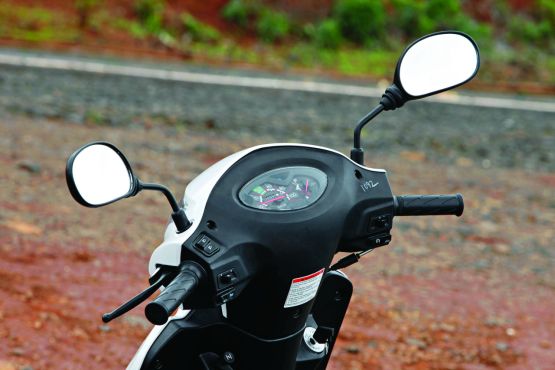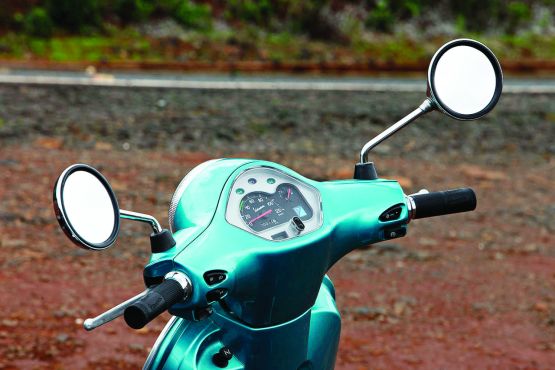 Features and Comfort
The VX's under-seat storage bin can be pulled out for an easy access to the engine and there is a small storage compartment on the inner side of its front apron. On the flip side, the spine on its floorboard makes it inconvenient for carrying cargo with a flat base. The Swish is the only scooter with a rear brake locking mechanism on the lever, which prevents the scooter from sliding when parked on a slope. It even has an ignition locking mechanism, but that can be found on the Honda as well.
Coming to seating comfort, the Activa 125 has an edge over the other two. It has a long and wide seat and the riding position is natural. Details like the feel of the hand-grips, curve of the handlebar, softness of the seat and the distance between the handlebar, saddle and the floorboard make it better than the rest. It also has the lowest seat height at 765 mm, which makes it the most suitable option for short riders. The Swish has the highest saddle height at 780 mm and its cushioning is stiff, but the narrow tip of the seat makes it easier for short riders to get their feet on the ground. As for the VX, the short length of its seat and the absence of pull-out footrests make it slightly uncomfortable for the pillion rider.