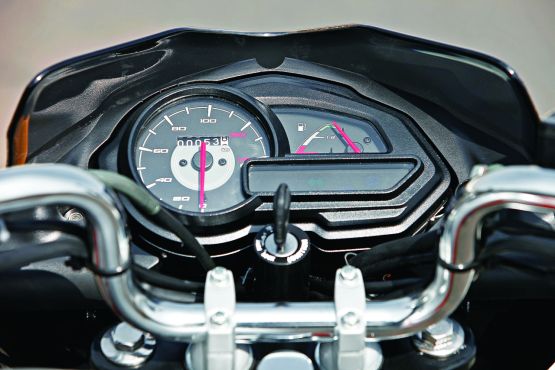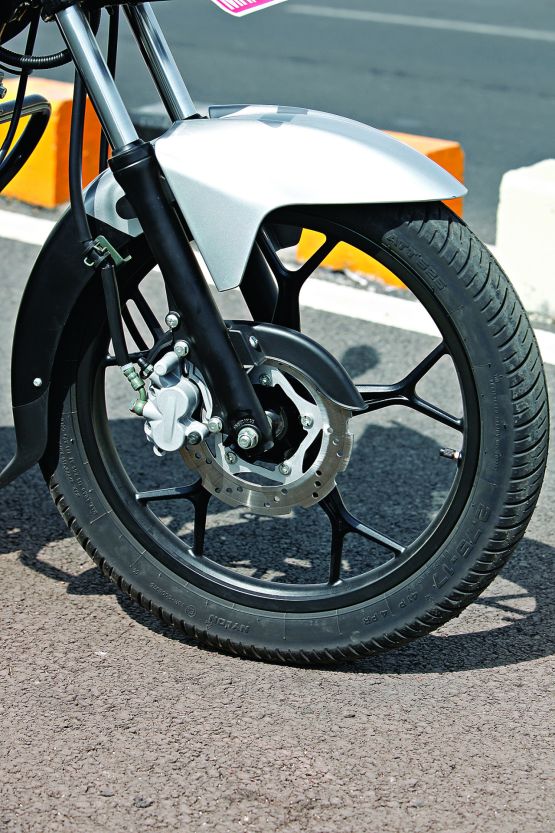 Since the 125M shares most of its components with the 100M, Bajaj have saved on the production cost and focused on styling. The 125M is a smart-looking motorcycle with fancy body graphics, alloys and tail-lamps that defy the general impression that commuter bikes are boring workhorses.
From the rider's perspective, the 125M is a rather compact motorcycle. The handlebar is narrow and the seat is placed higher in relation to the tank, which gives a feeling of sitting on the top. However, the overall seat height is just 795 mm, so mounting the motorcycle and getting the feet down would not be an issue for short riders. The bike can easily accommodate two people, its single-piece seat being sufficiently long. Tall riders might feel like giants on this motorcycle and would be better off with the 125T or the ST.
Riding position on the 125M follows the standard commuter bike format, wherein the rider sits upright and the footrests are more or less on the same perpendicular from the ground as the knees. Tank recesses help the rider to tuck in the thighs a bit and I particularly liked the large rear-view mirrors on this bike. The gauges are analogue and have a simple layout while the switches feel basic but functional.