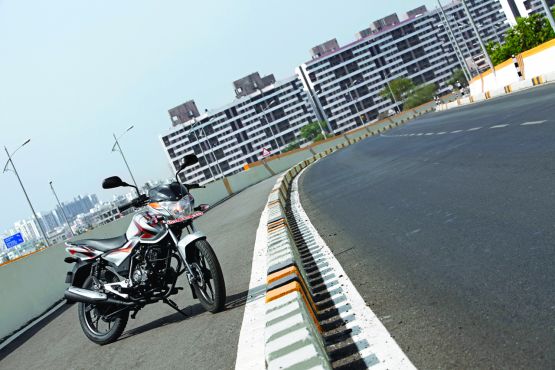 As expected, Bajaj Auto have launched a 125-cc variant of the Discover M. Does it stand out or is it one too many?
Story: Piyush Sonsale
Photography: Sanjay Raikar
Recently, I watched a video compilation of old television commercials. It was amusing and nostalgic to see those iconic adverts again as I could recall how impressive they were back then. Yet I couldn't help noticing how dated and hilarious they feel today. Things lose relevance in time, no matter how good they are, and the only way to retain their appeal is to upgrade them. Bajaj Auto are well aware of this fact, and hence they have been busy revamping their popular Discover line of commuter motorcycles since the last year. The Discover 125M is the latest addition to the line-up, but before we get to the details, let's see where it stands in the family.
The Discover brand now has a two-tier line-up. While the 100T, 125T and 125ST are premium offerings in their respective segments, the 100M and the new 125M form the lower, cost-effective layer. The M line has been brought in to replace the older generation Discovers, which are available only until the current stock lasts since production has already ceased.
The similarities in the design of the T/ST and the M line of Discovers gives them a family look and they even share the same single-cylinder, four-valve DTS-i engine but are based on separate platforms. The 100M and 125M have a 50-mm shorter wheelbase, are visibly smaller in size and have simpler equipment compared to the T/ST.