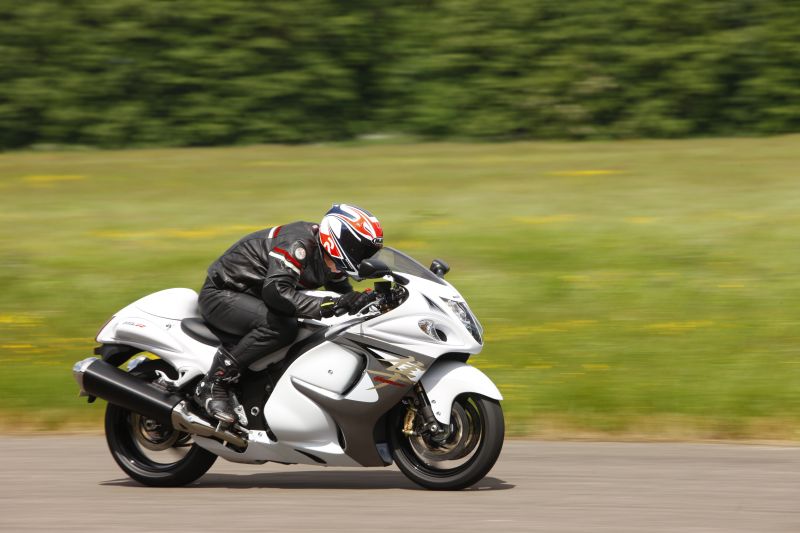 Other than that, it's the same old Hayabusa — which will doubtless please hardcore owners, even if there's no denying that Suzuki's one-time boss of the street has been put firmly in its place by Kawasaki's ZZR1400, which is more sophisticated as well as even more powerful.
Still, the 'Busa has a certain charm when you climb aboard, even if its instrument console looks undeniably old school, with its analogue speedo whose dial crams in too many numbers to be easily read at a glance. On the Midlands roads (not far from Triumph's factory at Hinckley), the Hayabusa felt very much the stunningly powerful but impressively composed all-rounder. For all its speed, a big part of its appeal has always been that it's as happy on back roads as when travelling at high speed on a motorway.
Throttle response is one reason for that. There's torque almost from idle, a typically Suzuki-slick gear change, and a crisp reaction to every movement of the right wrist. Okay, there's still no traction control, which at times might be handy with so much power available. Suzuki's rather basic S-DMS drive mode selector is of little use, merely making the motor seem flat in its restrictive modes, rather than giving any useful boost at lower engine speeds.