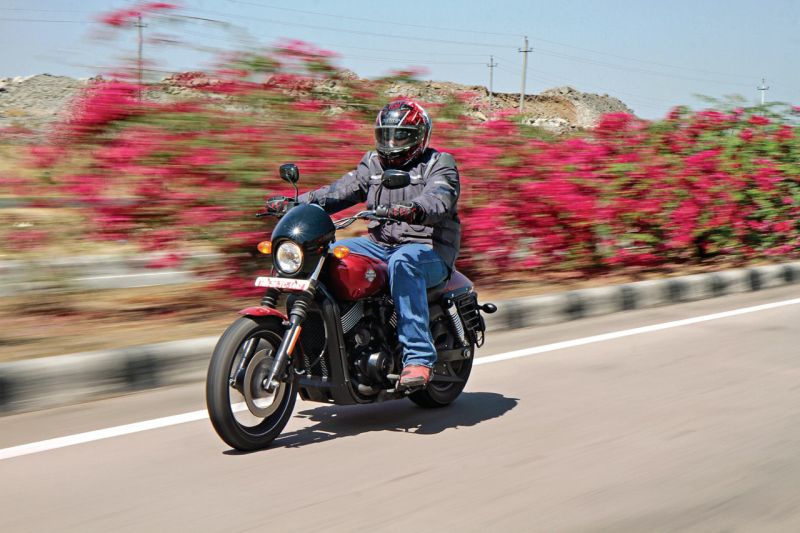 While the ride to Ladakh and saddle sores are awesome, that's not all there is to being a bike enthusiast in India.
I've been a proud member of the Bike India team for just over two years now (huzzah!), and in my time here, I've had the amazing opportunity to ride across the length and breadth of this great nation (and abroad, but that's a story for another day) on multiple occasions. The most recent of which is the #TriplesOnTheQuad travel story (leg 2 of which is in the current issue) where we take the Triumph Speed and Street Triple along the Golden Quadrilateral, and our manic 10,000km in 10 days story that was published in our August anniversary issue.
Now I've done the whole Ladakh ride (on a Triumph Tiger no less), I've done the 36 hairpin Ooty road and of course, being from Pune, that cliché ride to Lavasa on the weekend is the usual fare. I'm not saying I've done everything there is to do in terms of riding in India, far from it, all I want to talk about (or write about) is the impressions I've gleaned from these few rides. There are amazing bike-routes in every state (at least all the ones I've been to) and you don't need to make the Ladakh trip to have a good time on two-wheels.
For those who don't have the time: In Maharashtra consider going fort-hopping. It's a whole bunch of fun, and if you're a fan of trekking then you can marry both passions to make one super-adventure. In Gujarat take the Porbandar-Junagad coastal route or ride into the Dasada and the little Rann. In Rajasthan, go pretty much anywhere using the state highways and you'll have a blast. Through the middle of the country, you'll find roads that traverse forest reserves, in the south – more forest reserves and then there's a whole East-south route that doesn't leave the coast at all. And of course there's the hill stations: Munnar, Coorg and Thekkady to name but three, the backwaters in Kerala, and the epic ride to Kanyakumari is just that – epic.
The point I'm trying to make here is that India is, as the tourism board's marketing spiel proclaims – incredible, and we shouldn't lose sight of that just because popular convention decrees that the Manali-Leh run is the ultimate. Although I did love every minute of that trip, so I'm not knocking it either. And I'm sure I've missed out a whole bunch of places (these are just off the top of my head!). People who live in each individual state can enlighten me on cooler, rarer routes, so please do! I'd love to read about them, and see pictures if you have them too.
Just remember, wherever you ride to, near or far, on a capable 100cc commuter or a luscious litre-class, always, always make sure to gear up. Good luck, ride safe, cheers!