The thump, the potato-potato or the howl, which motorcycle sound gets your heart racing?
Just about a couple of weeks ago, when I first rode the Honda CBR 650F I remember being mildly disappointed at the lack of an aural delight. Don't get me wrong, the bike is fantastic on every count. On every count excepting a thrilling engine note, that is. You see, a lot of the thrills of a motorcycle also comes from the sound it makes. Imagine a mean pack of Harleys cruising down NH 8 … in complete silence, or with a muted wheeze.
Or, for instance, a bunch of Bulleteers on the Manali-Leh highway, put-put-ing their way up Baralacha La. There'd be something amiss, don't you think? I certainly do. For me, the sound a motorbike makes has as much to do with its character as the carefully penned lines that form its shape. That, to me, is the sound of music as I ride along, coming straight from the heart of the motorcycle I'm on. While for many of you, it's mostly one kind of sound or another that get your hearts racing, I have no particular preference for a specific type. So long as they sound great.
Unfortunately, in the larger interest of people who don't care much for sound – good or bad, increasingly we see a trend where bike makers a throttling the sound that their motorbikes make. Like the CBR 650F, the Harley-Davidson Street 750 is another case in point. It's got a brilliant engine and a great chassis. But on the question of that signature Harley "potato-potato" sound? Nope, it leaves some to be desired. Yes, yes, this is the character of the new liquid-cooled engine. I get that, but I don't necessarily like it. Thankfully, the rest of their product portfolio continues to delight the ears of riders and fans alike.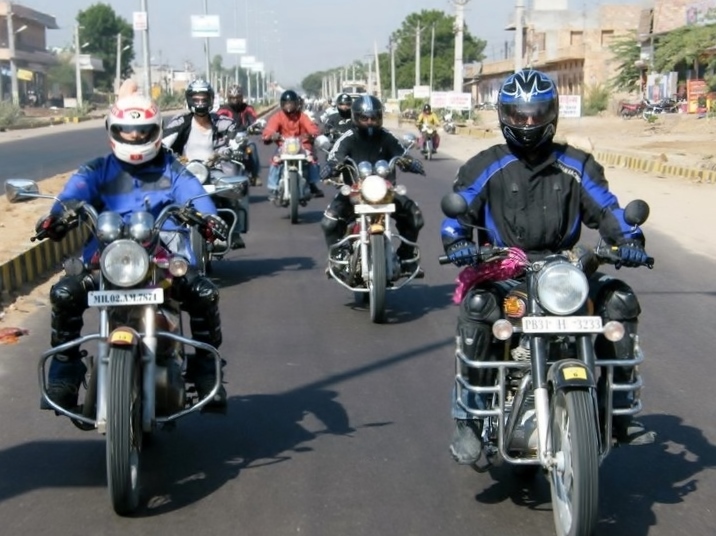 Even the characteristic "thump" from the old cast iron engines of Royal Enfield Bullets from the yesteryears have now been replaced with a much muted version. I distinctly remember the loud "thump" of the 1983 Bullet that I used to own and ride around just over a decade ago. Only on rare occasions do I hear that sound now.
Another sound I miss is the trademark howl of a two-stroke engine being given the stick. For those of you who've never heard one, there are few things that'll raise your pulse more than the sound of a Yamaha RD 350 on song, or even the more modest Yamaha RX 100 for that matter. The characteristic "twiddle-droll" roll of the Jawas and Yezdis too have died out, choked by ever stricter emission norms.
Call it a pointless rant if you will, but boy I miss those sounds.