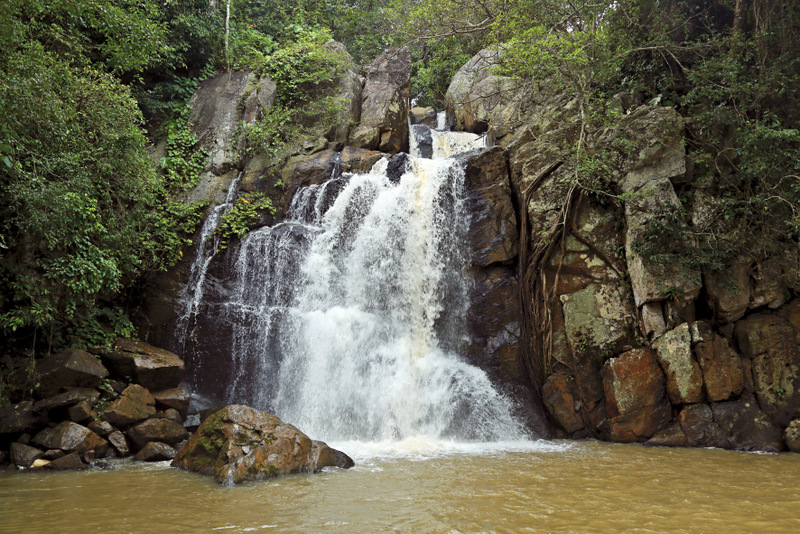 After taking in the artwork, we headed back out again, this time for the Daringbadi region for some eco-tourism. Living at the Nature Camp in Daringbadi, we were in the heart of the verdant valley and enjoyed a boisterous bonfire night and stellar sunrises the next morning. Our exploration of the region took us first to the nearby pinewood forests. The strapping trees with thick trunks were spread out as far as the eye could see and wherever one stepped, one heard the tell-tale crunch of a pine-cone being crushed underfoot. The air was awash with the quintessential pine-tree aroma and the quiet calm of the woods was enhanced by the gurgle of a nearby brook.
After enjoying a moment of tranquil contemplation in the woods, we headed out towards the Midubanda Waterfall. A quick off-road path just 15-odd kilometres away from Daringbadi town gets you to this particular hidden treasure. Take 151 steps down from the parking area and you will be greeted by a cacophony of crashing water. The waterfall is quite impressive and you get right up close to it — both at the base where it collects and the point where it first starts its descent.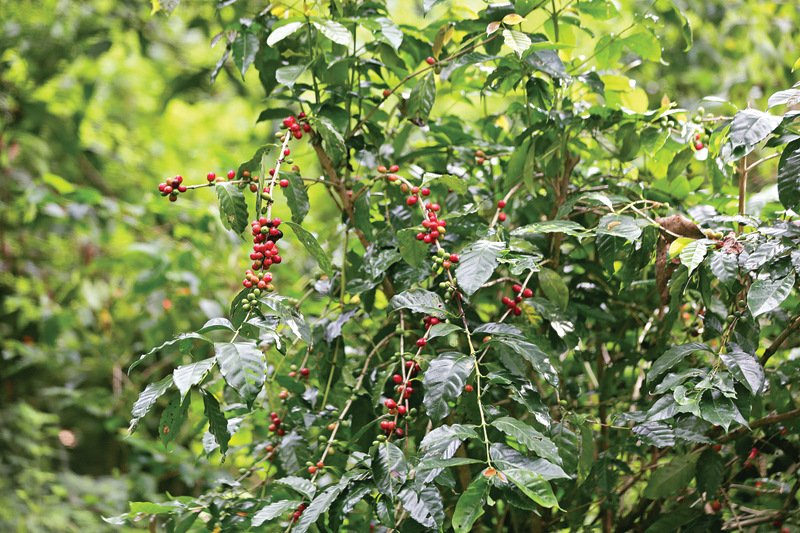 On the way back from the waterfall, I spotted a sign that said "coffee garden" and as a certified java nut myself, I was all but compelled to pull over. The coffee estate here in Daringbadi also hosts a rabbit enclosure where you can see the little critters frolic about. Apart from the heavenly beverage that is coffee, the plantation also grows pepper, some fruit, and a particularly delightful little chilli pepper that is as small as your toenail but packs an almighty wallop.
Our last stop in Daringbadi — and on this leg of our journey overall — was the sunset point. Watching the drama and the all-natural light show as the sun dipped behind the clouds and splattered the sky with hues of yellow, orange, pink, and purple was jaw-dropping and a perfect way to draw the first part of our Odisha adventure to a close. They say that Odisha has a secret at every corner and, from what I have seen so far on this trip, I have absolutely no reason to doubt that.