26 April 2015: Pokhra
We decided to meet the next day (27 April) at the Sonauli border by 12.00 noon. We went up to the hotel and packed our stuff up for our journey to Sonauli early next morning so we could meet with our friend Reza and hear his part of the story. We heard some soft music which soon put us to sleep.
27 April 2015: Pokhra to Lucknow via Sonauli border
After having breakfast at the German Bakery in Pokhra on the lakeside, we checked out from our hotel by 9.00 am and began riding towards the Sonauli border where we would meet Reza and then we would all ride together to Lucknow. While riding we came across boulders, fallen rocks, and landslides throughout the journey. We reached the Sonauli border by 1.00 pm and looked around for Reza. We then decided to ride to Gorakhpur, which was about 80 km away, and wait there for Reza to join us.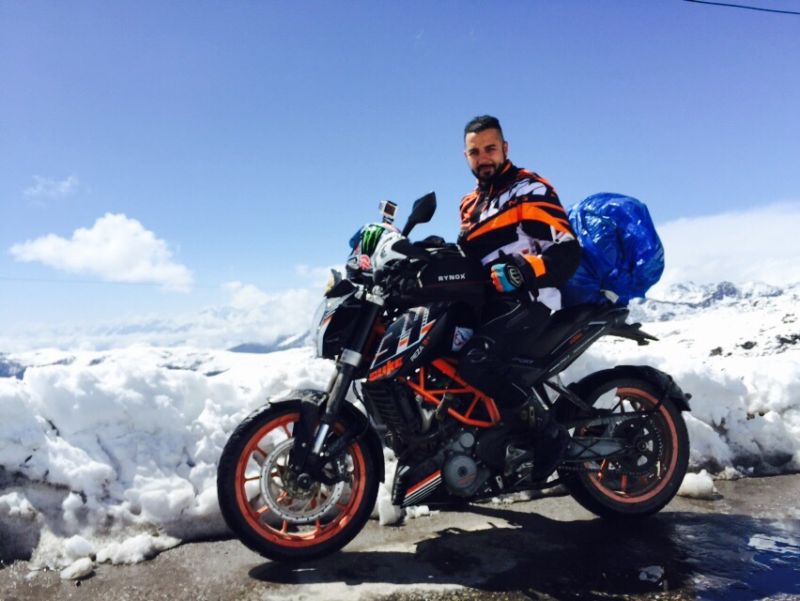 27 April 2015: The Culmination
We finally made it safely back to Mumbai, and this proved to be one hell of a ride. It was an adventure, but the damage that the earthquake had wrought in Nepal was shocking. Our hearts go out to the people of Nepal, and we hope that they regain their beautiful life soon.