17 April 2015: Malbazaar to Gangtok
We left for Gangtok by 10.00 am. The roads in West Bengal were quite smooth, so we could maintain an average speed of about 100 km/h for some distance. Ten km after the Sikkim border and for the entire way to Gangtok we had a beautiful river flowing on our left. Upon reaching Gangtok we checked in at the Hotel Relax to relax for the next two days.
19 April 2015: Gangtok – Tsongu Lake – Nathula – Phadamchem – Kupup – Zuluk (India-China border) – Old Silk Route – Rongli – Pedong – Kalimpong – Darjeeling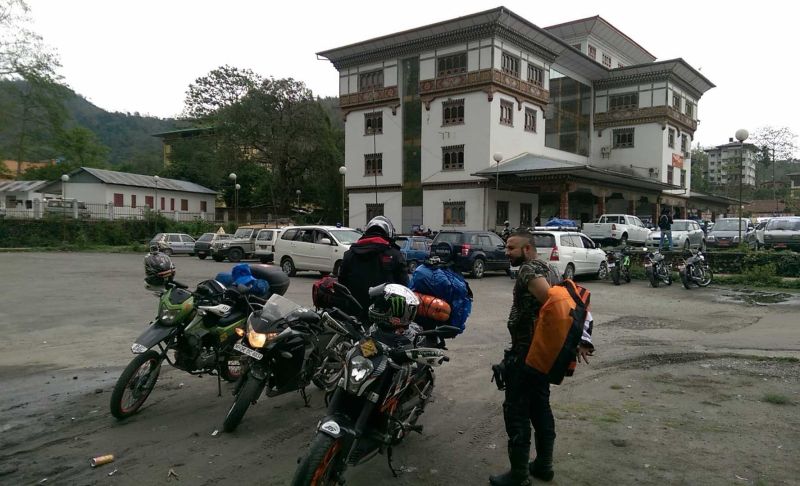 We began our ride after receiving the good news that the roads which had been closed to traffic for the past few days had finally been thrown open. We stopped over at Nathula for breakfast and were highly excited to ride towards the India-China border. By now, the civilian habitation started disappearing and the road became really narrow and dangerous. We were not sure whether the Army would let us pass since they usually do not allow civilians in this area. However, we kept riding through the most beautiful mountains where we could see the clouds far below us until we realised that we were at 14,500 feet above sea level! After a lot of requests and seeing our passion and interest, the Army allowed us to pass through. We even got an opportunity to meet a Chinese soldier who was guarding his post and the border was demarcated only by barbed wire. We did not come across any civilians in the area. After riding on deserted roads for hours, we finally reached Darjeeling.
21 April 2015: Darjeeling to Golbazaar via Pashupati Border, Nepal
We checked out of our hotel at Darjeeling at 9.00 am. The weather was beautiful, although visibility was marred by fog. We passed through small villages, valleys, and mountains but the fog proved a constant companion till we reached Golbazaar.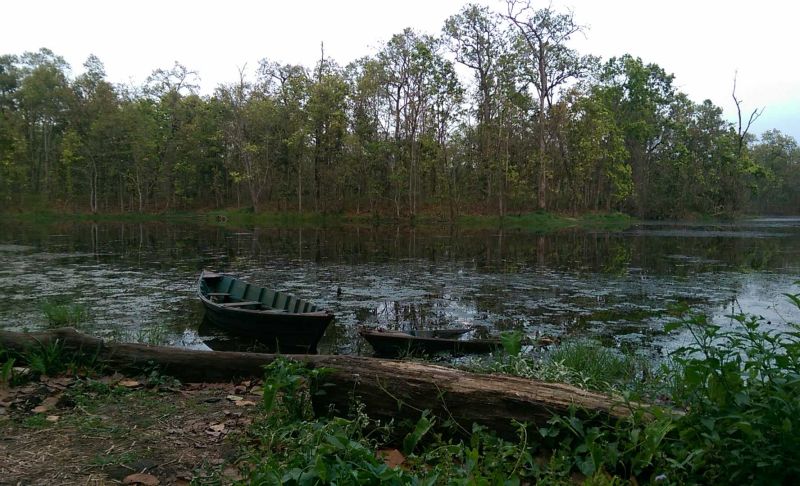 22 and 23 April 2015: Golbazaar to Chitwan National Park
We started off from Golbazaar by 8.00 am in the morning and headed towards Chitwan. The roads were mainly straight with an occasional bend here and there. We stayed at the Jungle Resort which was an adventure on its own. Next morning, we went for the jungle safari. There was barbecue in the evening. One of the local boys offered to sing and play guitar for us at the resort.