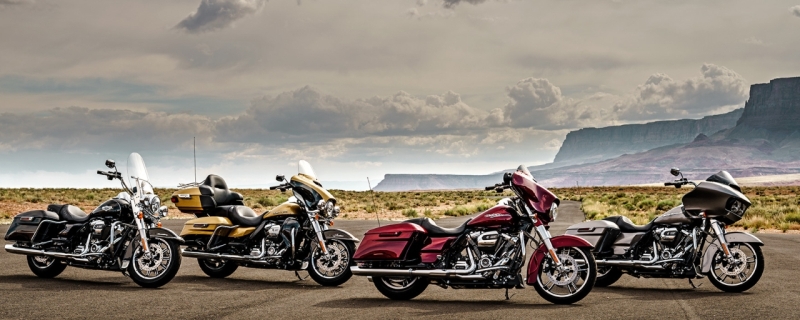 Harley-Davidson have introduced their new big V-twin engine line, Milwaukee-Eight, in the 2017 Touring line. It's only their third new engine line in 80 years.
After names like 'Shovelhead', 'Panhead' and 'Flathead', the new 'Milwaukee-Eight' V-twin engines actually derive their name from H-D's home city of Milwaukee, Wisconsin in the United States of America. The 'Eight' signifies the eight-valve layout. There are two displacements available: 107 cubic inch (~1,750 cc) and 114 cubic inch (~1,860 cc). These two replace the 103-inch (1,670 cc) big twin and 110-inch (1,802 cc) Screamin' Eagle units.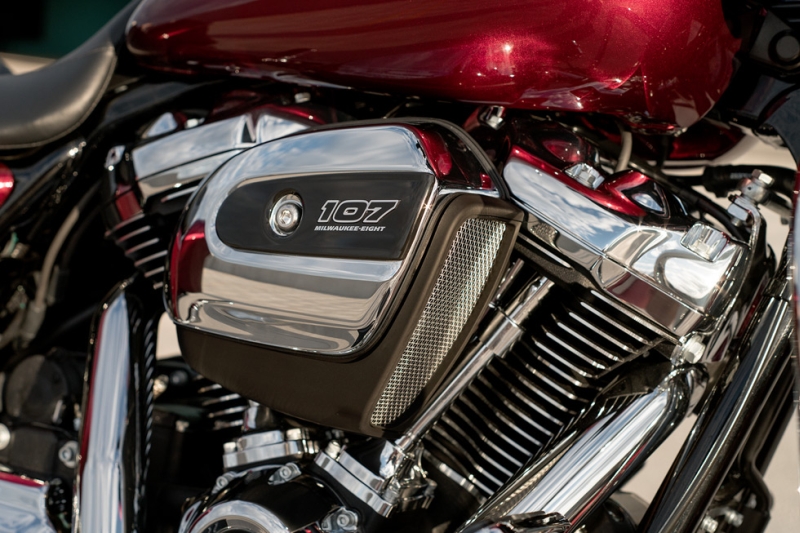 The 107 in standard guise, air-cooled with an oil-cooler, will initially be offered in the 2017 Touring models: Street Glide, Road King, Road Glide and the Ultra Classic Electra Glide, while the 'Twin-Cooled' unit, with liquid-cooled heads and radiators, will feature in high-end models such as the Ultra Limited and Road Glide Ultra as well as the TriGlide trike. The 114 is being offered in the top-end CVO models such as the Limited and the Street Glide.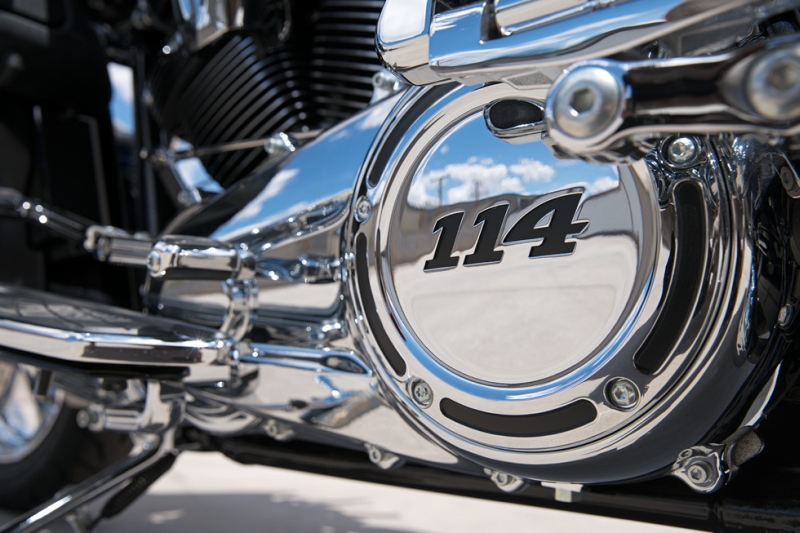 While the old 103 delivered between 74 and 86 PS and 124 to 138 Nm, depending on tune, the new 107 better those figures by between 8-11%. The Road King and Street Glide put out about  90 PS and a hefty 151 Nm, while the Twin-Cooled 107 surely betters 90 PS and puts out a bit more torque, rated at 154 Nm. The old 110 was close to 100 PS and made 156 Nm. The new 114 should put out 100+ PS , making 168 Nm across a more relaxed rev spread. When the 107 moves to the Softail and, eventually, the Dyna line, we can sstill expect 80+ PS and 145+ Nm. The 2017 Touring models also cut acceleration times by over 10%. Full details of the engines follow below.
For now, these are brand new puppies so expect the top order to get placed first. Watch this space for the India launch.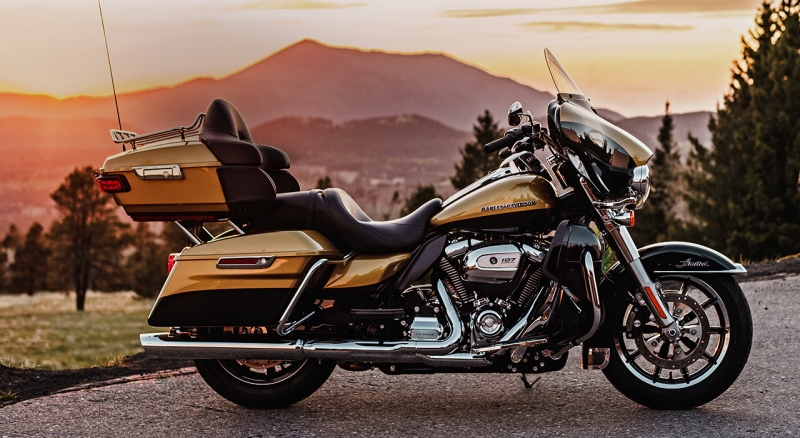 ---
Need to Know
Harley-Davidson Milwaukee-Eight 107
Type: 45° V-twin, dual-spark, fuel-injected, air-cooled with oil-cooler
Displacement: 1,745 cc
Bore x Stroke: 100.00 x 111.12 mm
Max Power: Not disclosed (85-90 PS @ 5,250 RPM estimated)
Max Torque: 151 Nm @ 3,250 RPM
Compression Ratio: 10.0:1
Fuel efficiency: 19.1 km/l (claimed)
Harley-Davidson Milwaukee-Eight 107 Twin-Cooled
Type: 45° V-twin, dual-spark, fuel-injected, liquid-cooled (cylinder heads and radiators)
Displacement: 1,745 cc
Bore x Stroke: 100.00 x 111.12 mm
Max Power: Not disclosed (95 PS @ 5,400 RPM estimated)
Max Torque: 154 Nm @ 3,250 RPM
Compression Ratio: 10.0:1
Fuel efficiency: 18.3 km/l (claimed)
Harley-Davidson Milwaukee-Eight 114
Type: 45° V-twin, dual-spark, fuel-injected, liquid-cooled (cylinder heads and radiators)
Displacement: 1,868 cc
Bore x Stroke: 102.00 x 114.30 mm
Max Power: Not disclosed (100-105 PS @ 5,250 RPM estimated)
Max Torque: 168 Nm @ 3,250 RPM
Compression Ratio: 10.5:1
Fuel efficiency: 18.3 km/l (claimed)
---
Story: Jim Gorde