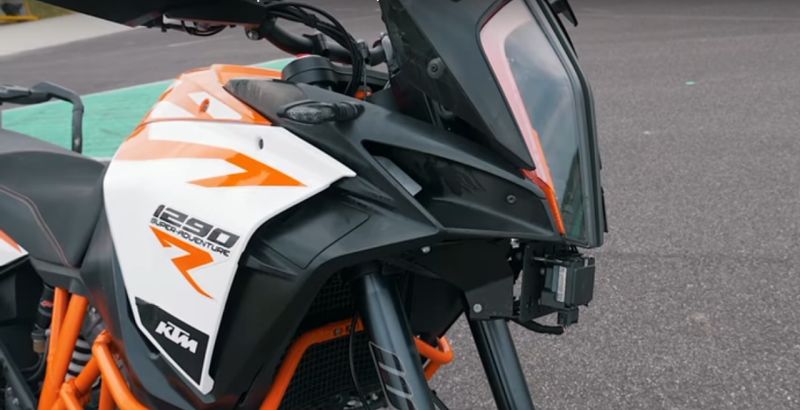 KTM are developing Adaptive Cruise Control (ACC) and Blind Spot Detection (BSD) in order to boost safety. Slated to be available on production bikes by 2021.
In a video that they released earlier this week, KTM have revealed that they are testing sensor-based systems to introduce ACC and BSD on their future motorcycles. In the video, you can see a 2018 KTM 1290 Super Adventure R fully kitted out with various sensors; some of which may be based on radar.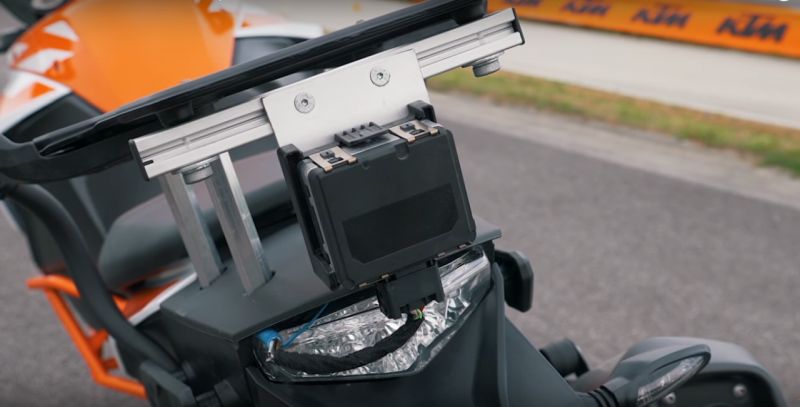 On a closed track, we can see a KTM rider following a car with his right hand in the air and right foot off the foot-peg! As the car picks up speed or brakes, the motorcycle responds with a corresponding change in pace with no input from the rider at all. Gerald Matschl, VP, Research and Development, Street, said that the rider can choose the target speed and distance they want to maintain from the vehicle in front of them. This is provided that the car in front is at a lower speed than the set target speed.
Addressing the problem of blind spots in the rear-view mirrors, KTM are also developing BSD to warn the rider of incoming vehicles outside their field of view. Once detected, the motorcycle draws the rider's attention by flashing LEDs that are lodged onto the mirrors. The instrument console also warns the rider by using a dedicated signal.
When asked how long it would take for this tech to reach production motorcycles, Matschl responded by saying that KTM are yet to do extensive testing. So, 2021 is the earliest we can reasonably expect to find these features on production motorcycles. Once launched, let's hope KTM bring it to India without further delay.
Take a look at the video here:
KTM aren't the only manufacturer to work on developing more robust safety measures. Recently, Ducati also announced that they are working on ARAS (Advanced Rider Assistance Systems) which they plan to introduce on their upcoming motorcycles. This long-term goal includes the use of radar-based systems to facilitate features like adaptive cruise control and blind-spot awareness.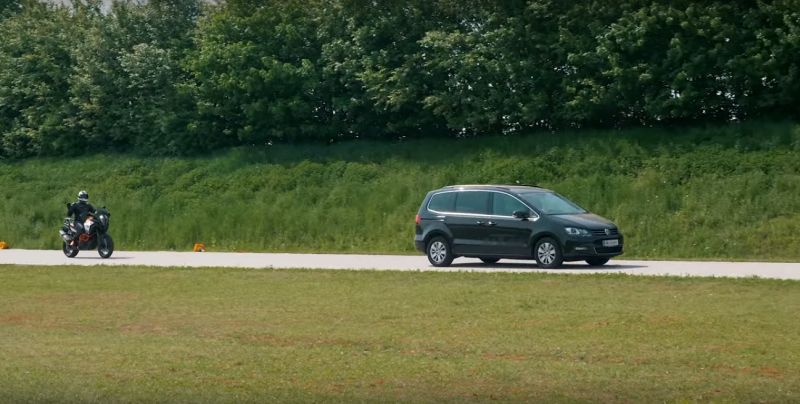 Story: Joshua Varghese