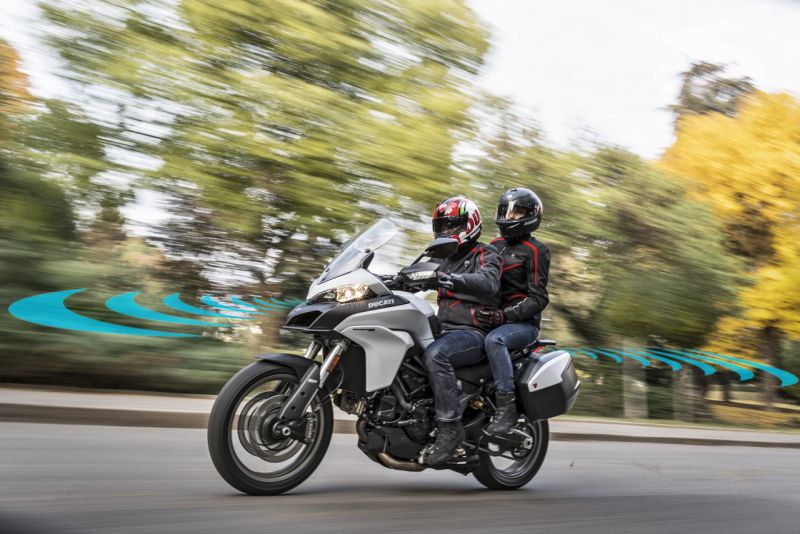 The Bologna-based manufacturer has always been conscious about rider safety. In an effort to further improve safety levels, Ducati have defined their strategy until 2025 – called "Safety Road Map 2025".
They have already begun acting on this strategy by extending Bosch Cornering ABS to their whole product range. The next step in this long-term goal is the implementation of ARAS (Advanced Rider Assistance Systems) on their upcoming motorcycles. This system comprises of advanced assistance systems designed for enhanced rider safety via sensors which also include radar. The primary function of the radar-based system will be to alert the rider to potential hazards in his/her surroundings, and to predict and prevent a collision. The radar at the front will manage adaptive cruise control and allow the rider to set his desired distance from the vehicle ahead. The rear radar will identify and highlight vehicles that may be in the rider's "blind spot". This technology is currently being tested. Ducati have promised that it will be available in at least one of their motorcycles by 2020.
Ducati started developing these systems as early as 2016, along with the Department of Electronics, Information and Bioengineering at the Politecnico di Milano University.
Story: Joshua Varghese