With the launch of the Kawasaki KX65, KX112 and KLX 230R S, Kawasaki India have reaffirmed their commitment to the off-road segment in India.
The ex-showroom pricing starts from Rs 3.12 lakh and goes up to Rs 5.21 lakh. They will be sold alongside the existing portfolio which includes the following motorcycles: KX100, KX250, KX450, KLX 110, KLX 140G and KLX 450R.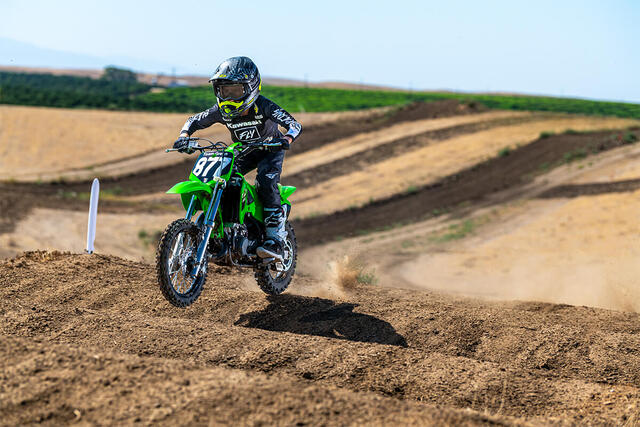 The KX65 is the smallest of the lot and is priced at Rs 3.12 lakh (ex-showroom). With a 14-inch front wheel and a 12-inch rear wheel it is the smallest motorcycle of the lot and it weighs a meagre 60 kg. Powering it is a 64-cc, liquid-cooled, two-stroke, single-cylinder engine that is fed by a 24-mm Mikuni carburettor. Kawasaki India have not disclosed power figures at this time but we were at the launch and witnessed it being ridden by some kids and some young-at-heart adults. Looked like great fun. Other notable specifications include a six-speed transmission, 33-mm telescopic fork, monoshock, and front and rear disc brakes.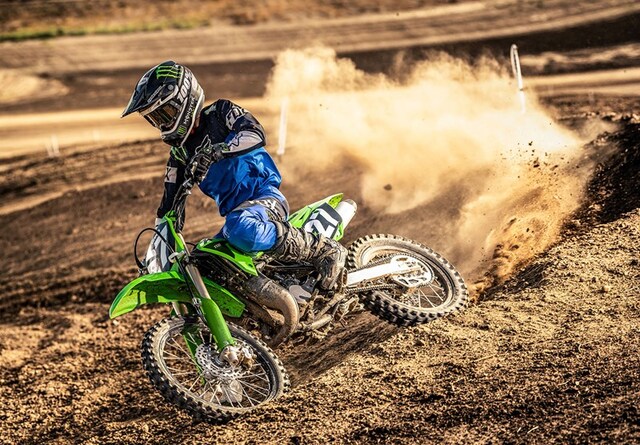 The KX112 offers the fiesty character of the KX65 in a larger package for Rs 4.88 lakh (ex-showroom). A 112-cc, liquid-cooled, two-stroke, single-cylinder engine fed by a Keihin carburettor does duty in this one and once again, the power figures were withheld. What we do know is that it comes equipped with the exhaust power valve or the Kawasaki Integrated Powervalve System (KIPS). The steel perimeter frame has an adjustable 36-mm USD fork at the front and a monoshock at the rear. Dunlop MX33 tyres are shod on both the 19-inch front wheel and the 16-inch rear wheel. Disc brakes are offered at either end.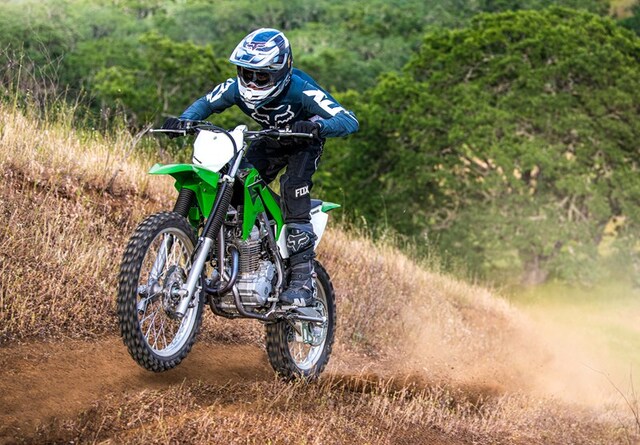 The KLX 230R S costs Rs 5.21 lakh (ex-showroom). Unlike the other two, this one has an air-cooled, fuel-injected, four-stroke engine with a displacement of 233 cc. It is tuned more for trail riding than outright motocross duty. Notable specifications include 925-mm seat height, long-travel suspension and electric start.
Kawasaki India further announced that with this pricing they are trying to make these motorcycles more accessible to a larger spectrum of riders in the country.
Story: Joshua Varghese
Also Read: Harley-Davidson X440 Launched in India