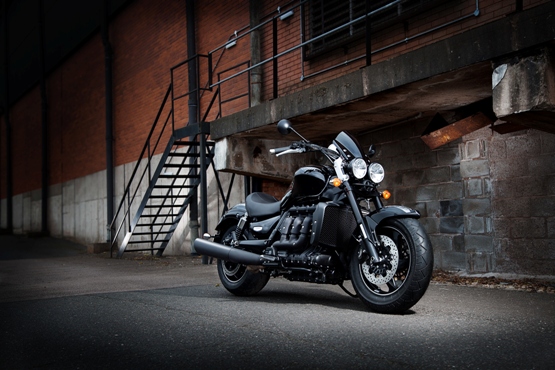 The Indian market has evolved and the availability of 400cc and 600cc bikes is not a reality. What do we really need?
'Need' is a very specific term, often used in several contexts instead of 'want' in many places where the latter would suffice. How much power do we really need on a daily basis? Using a bike every day, entails issues of cost and maintenance, but having a 100cc commuter just doesn't cut it. Affordability is a term which is also relative. The once affordable 150cc bikes have becomes very expensive, as have scooters. An amount of Rs 50,000 barely gets you a 125cc bike anymore. What has changed? Is it the customer? The market? The product? Or is it simple evolution at work, and has our time come?
Well, the answer is both yes and no. Yes, because you have options available officially off the shelf from 100cc to 2300cc. And, no, because most of the big bikes are not locally assembled let alone manufactured, so their costs are through the roof. Definitely not affordable by a long shot, most of these 600cc+ bikes. So, would a 400 make sense instead of a 600? Many manufacturers seem to think so. Would a smaller-engined bike, with everything similar to its larger sibling sell? Yes, it would, wouldn't it? A 200cc KTM Duke or RC instead of the 390 is one thing. But, how about a 400cc Ninja instead of a 650? Interesting?
Kawasaki have 400cc versions of both the Ninja and ER-n in Japan. Both are identical in looks and mechanical as their larger counterparts but make lesser power and cost lesser too. Some say that 70 PS is a lot for the city, and in many ways, it is. There are hardly any situations you can use all of that power, unless you make your way to the open highways often, or have weekend trips out of town for leisure, just for the ride. There are several 390 Duke and RC 390 owners who will agree. In fact, even 40 PS and the generous torque it is accompanied by is enough within the city. You can cover distance quickly, and still feel the potential for more at the twist of your wrist.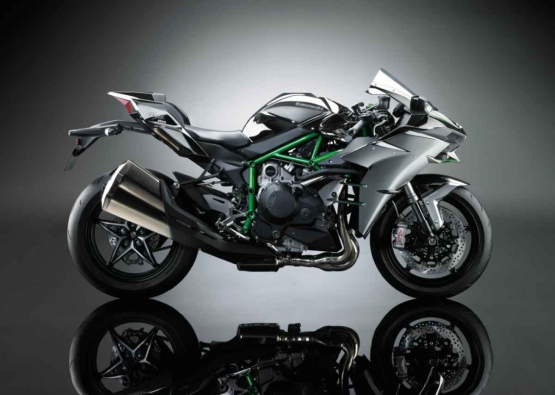 Of course, that could be a good thing. Why? Because most superbike owners rarely use the full potential of their bikes often, especially on our pothole-ridden roads and chaotic traffic. Responsible riding is something we should be keen to learn and develop the skills for. No one can just get on and go fast and be in complete control, straight out of the box. Once we develop the necessary skills and get a good feel for the bike, whichever it may be, there is a different joy in riding then. And it's even better when you have company. We don't have too many rentable race tracks and track days are not something we can participate in as often as we'd like, if at all. Yes, KTM have Orange Days and Triumph have rider events as well, but these are just scratching the surface. And, that's not the case just here.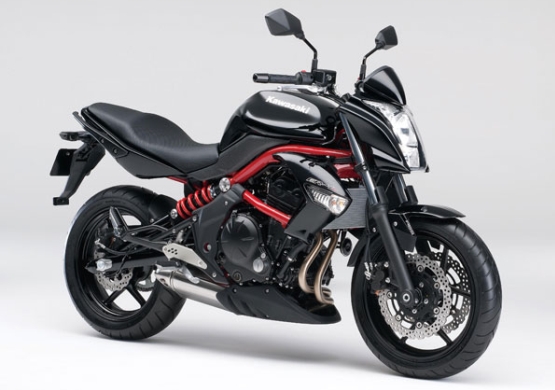 It would be interesting to note that the Kawasaki ER-4n and Ninja 400, in Japan, use a 399cc inline-twin DOHC motor making 44 PS at 9,500 RPM and 37 Nm at 7,500 RPM. Mated to a 6-speed transmission, it gives the same big-bike feel as its larger 650cc sibling, but with about 40% lower power and torque. The bike costs the equivalent of Rs 4.5 lakh in Japan. Not bad at all, wouldn't you say?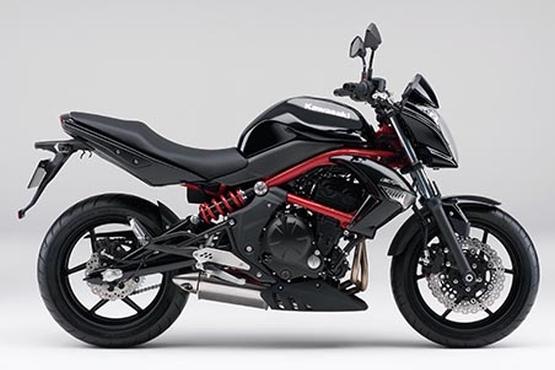 Of course, the trouble is the prevalent rule stating that bikes above 800cc are exempt from homologation and can be sold in India if they comply with Euro III emission norms. That's one side of the coin. We would like to see manufacturers setup shop here and deliver the goods at delicious prices. KTM have delivered a Rs 2 lakh 43.5 PS bike, now if only we could get touring or adventure bikes along those lines. That KTM 690 Duke and Kawasaki Versys 650 are sure very appealing, aren't they? Right now, it's fingers crossed.
We would love to hear from you. Tell us what you think, what bikes you would like to see, and even what sort of money you would be willing to pay for what kind of bike. Tell us about your existing bike, what you would like to get in the future. Feel free to write to us – at bikeindia@nextgenpublishing.net – the really interesting letters will be featured in the magazine.