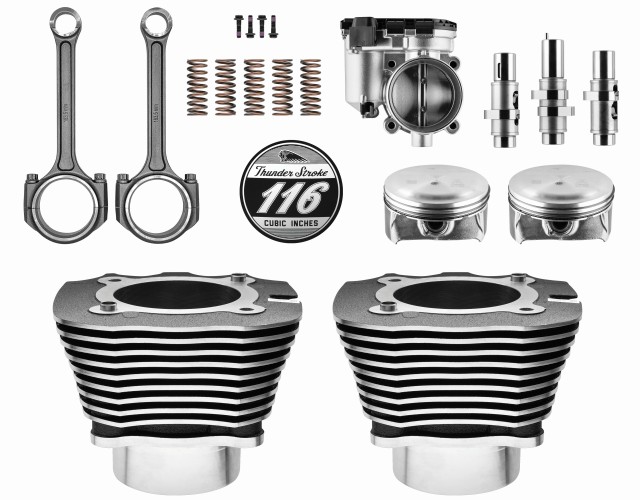 Legendary American motorcycle makers, Indian, have introduced a Stage 3 upgrade which includes a big bore kit taking displacement, power and torque up over the standard Thunder Stroke 111.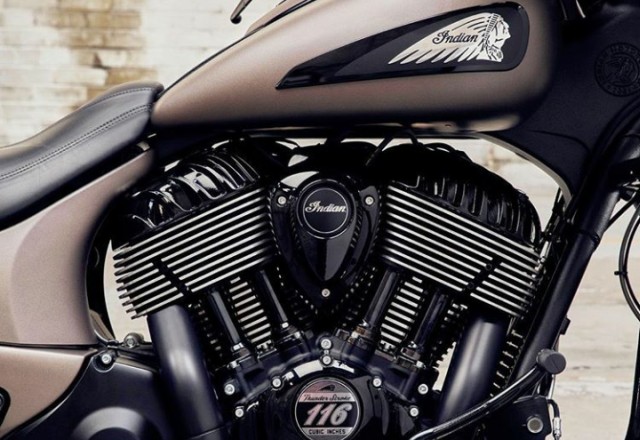 Indian Motorcycle, part of the Polaris Group, have had a resurrection bathed in chrome, and then turned up their dark side. A dark horse no more, they have expanded from just one 111-cubic-inch (1,811 cc) V-twin engine, to smaller 1,133-cc and even 999-cc engines in the Scout and Scout-Sixty respectively. Now, though, there's another displacement that's surfaced.
Following their Stage 1 packages that include air intake, air cleaner, and exhaust kits, and the Stage 2 package that adds performance cams, the new Stage 3 Performance Package adds a 116-cubic-inch (1,901 cc) big-bore kit; apt, with the displacement in cubic centimetres (cc) matching the company's founding year, 1901. The Stage 3 kit, priced at US$ 4,279.96 (Rs 3 lakh), includes the big-bore kit, plus three Stage 1 components: exhaust kit, Six Shooter exhaust tips, and performance air intake. It is available for all models sold with the 111-ci V-twin. There is also an oil-cooler as well as a performance clutch available, though not required for the upgrade, each of which are priced at US$ 309.99 (Rs 22,000). The Chief Dark Horse used for illustration is seen with all these upgrades.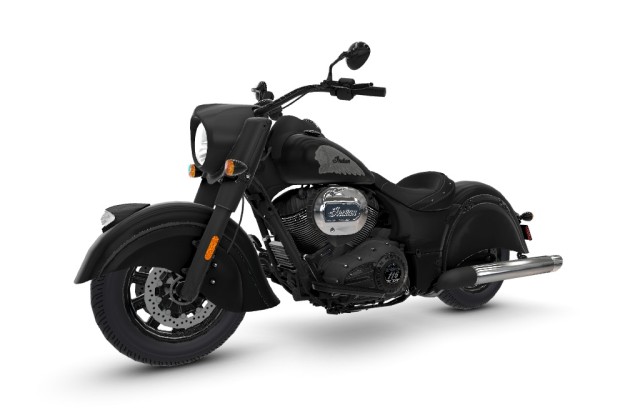 The resultant 1,901-cc engine puts out 20 per cent more power and 15 per cent more torque. The US-spec engine is different from the one in India, making over 80 PS and 161.6 Nm, compared to 74 PS and 138.9 Nm here. Thus, the performance gains in the US translate to around 100 PS and 185 Nm, subject to everything from fuel quality to air density and temperature, of course. Nevertheless, it's a welcome addition, and we hope to see the upgrade available in India, too. The old 'Be Indian, Buy Indian' adage has never seemed so appealing, has it?
Story: Jim Gorde