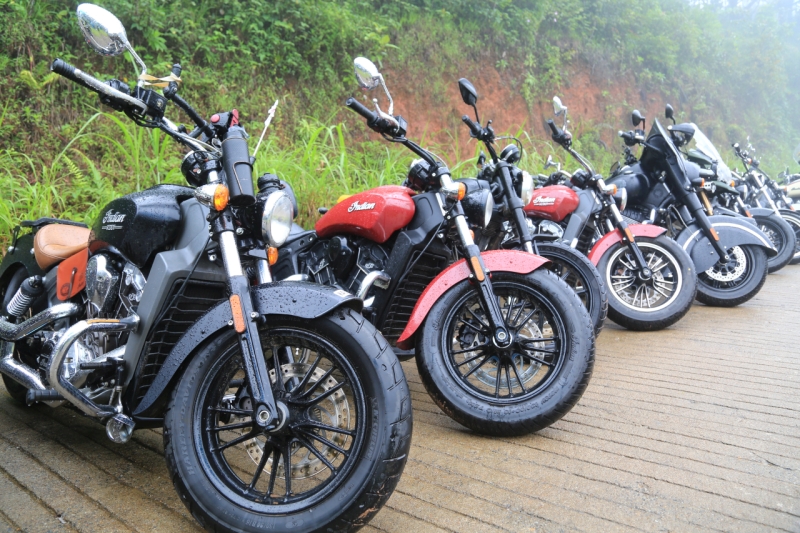 Indian Motorcycles India concluded their third Indian motorcycle Riders Group (IMRG) national ride in the leafy hallows of Madikeri, Coorg. While there they also promoted their CSR cause for girl-child education.
IMRG members from across country rode in to Madikeri to celebrate the national ride, and participated in the brand's 'Wheels of Change' CSR initiative while there. Through the cause, Indian visited the Government High School in Galibeedu, bringing the school a brand new desktop computer, and all the students raincoats, food, and stationery.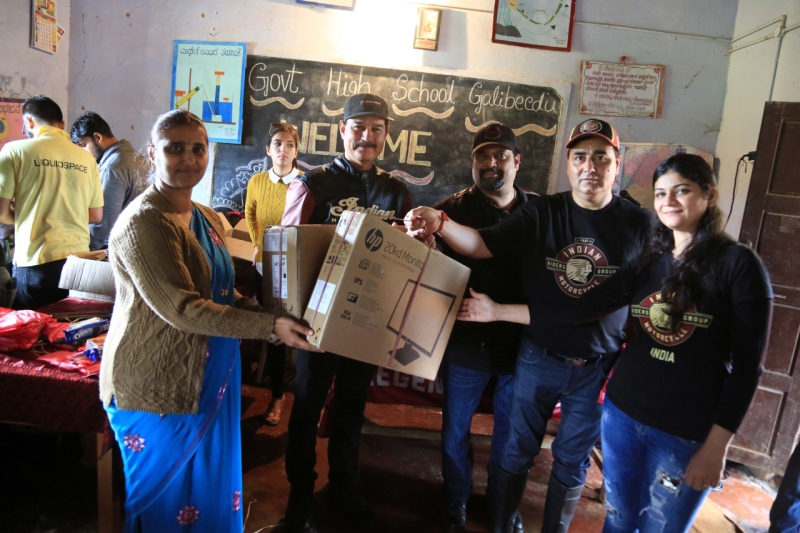 Pankaj Dubey, Managing Director & Country Head, Polaris India, expanded on the event saying, "We are excited to be in the beautiful town Coorg snuggled in the Western Ghats, and offer unforgettable experience to the IMRG members. This ride allowed the members to explore new terrains and ride along the transition of the landscape from wild grass to coffee plantations. Also, it was a pleasant sight for everyone to see the daunting Indian Motorcycle bikes rolling down the streets of Coorg and thunderous sound of Thunder Stroke 111 V-Twin engine conquering the green terrains of the beautiful hills.
"I would like to thank all the IMRG members who have joined us from various cities for making the third National Ride a memorable one. I also express my gratitude to all the riders who contributed to bring 'Wheels of Change' in girl child education and hope to see many more editions of IMRG rides in future."
The national ride culminated in events such as the Indian's Got Talent competition where owners showcased their talents, the awarding of the Smileage Medal of Honour for individuals who had pulled off massive tours on their rides, and the Dealer Chieftain Awards among other things.
Bike India was a part of this event, and you can catch a detailed report on all the happenings at the third IMRG in an upcoming issue of the magazine.