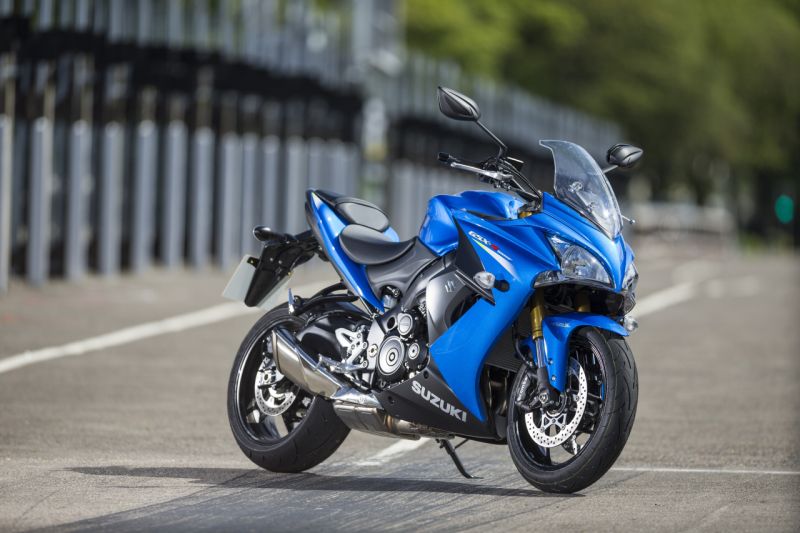 'I'm gripping the wide bars of a GSX-S1000F, cranking it through the sweeping curves and winding the throttle back as hard as I can in an attempt to keep up with the guide rider, Richard "Milky" Quayle, the Manxman and former TT winner who arguably knows this place as well as anyone.' Our first impression straight from the Isle of Man
Story: Roland Brown
Photography: Double Red & Ula Serra
The locals call this road the A18. It's the main route from Ramsey to Douglas in the Isle of Man. It climbs and curves up Snaefell mountain and back down to the coast, lined by dry-stone walls, often with views of rugged landscape on either side. And it's the most thrilling and spectacular part of the legendary Mountain circuit.
The most famous part, too. Waterworks, Gooseneck, Verandah, Bungalow, Windy Corner, Kate's Cottage, Creg-ny-Baa… The familiar names on the orange corner signs flash past almost as quickly as I can read them, but there's no time to slow. I'm gripping the wide bars of a GSX-S1000F, cranking it through the sweeping curves and winding the throttle back as hard as I can in an attempt to keep up with the guide rider, Richard "Milky" Quayle, the Manxman and former TT winner who arguably knows this place as well as anyone.
At least I can count on the Suzuki, which is playing its part very well indeed. On the straight sections it's accelerating mighty hard, its 999-cc four-pot motor revving enthusiastically, yet flexible enough to pull strongly when the revs drop lower than I'd planned in a half-remembered curve. The bike's impressively stable, too, feeling firm and well-controlled, with barely a head-shake even under full gas, yet seeming light and quick-steering when I tweak its wide bars to flick it down into a slower turn.
In fact, the GSX-S1000F is feeling like a fast, light and unusually comfortable sports bike, which should, perhaps, be no surprise because at last night's press conference that's exactly what Shinichi Sahara, the project leader, said it was intended to be. But that's not what I was expecting when arriving on the Isle of Man yesterday, and I don't think it's what most people imagined after seeing the 1000F unveiled last year alongside its naked sibling, the GSX-S1000.
Back then it seemed logical that the 1000F was the practical, versatile, more comfortable but less exciting half of the GSX-S duo. It looked like a fully-faired sports-tourer intended to compete head-on with Kawasaki's hugely successful Z1000 SX, with its adjustable screen and generous panniers. But it turns out that this wasn't what Suzuki had in mind at all.
According to Suzuki, their market research revealed that many riders liked the idea of a less extreme sports bike than a GSX-R, but didn't need luggage and didn't want the extra weight and expense of a sports-tourer. So this F-model's only differences from the naked GSX-S1000, apart from its fairing and low, non-adjustable screen, are a new pair of mirrors plus tweaked suspension at front and rear.