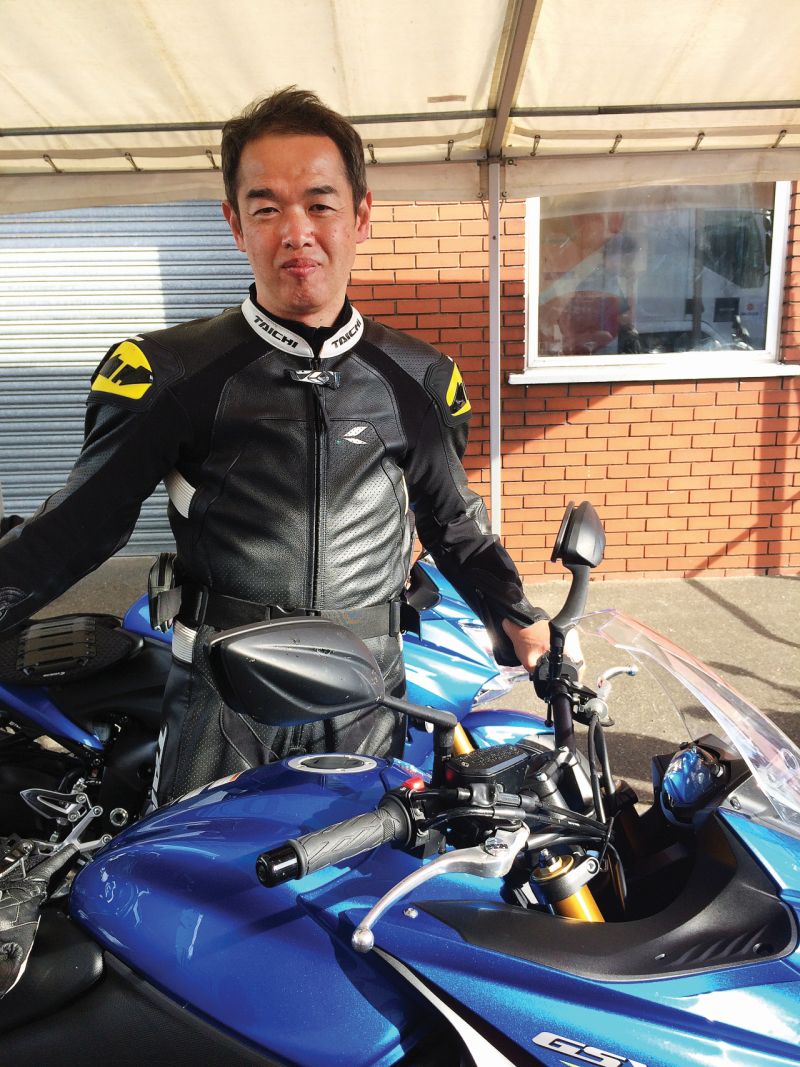 Shinichi Sahara, GSX-S1000F Project Leader
"We examined many possibilities before developing this bike. We also thought about creating a sports-tourer but in the end we decided on a sporty naked bike with a fairing. That was the concept.
"This bike is still fast, but its riding position makes for easier riding, compared to a GSX-R1000. I never feel tired riding this bike for long distances.
"There is not any other bike that we were targeting. Our priority was light weight and agile handling, and we didn't want to compromise on that. This is the reason we didn't make it a sports-tourer. That would need a heavier frame and longer wheelbase.
"The snatchy throttle? Well, the priority was a sporty feeling and we didn't want to give up a very direct response of the throttle. To be honest, there is a small difference with some of the bikes, due to tolerances of many parts, but for me anyway it's an acceptable level.
"The potential for a sports-tourer? Yes, it would be possible. The GSX-S bikes are a new family, between the GSX-R and GSX models, so it's possible we will make a different version in the future. You will have to wait and see!"