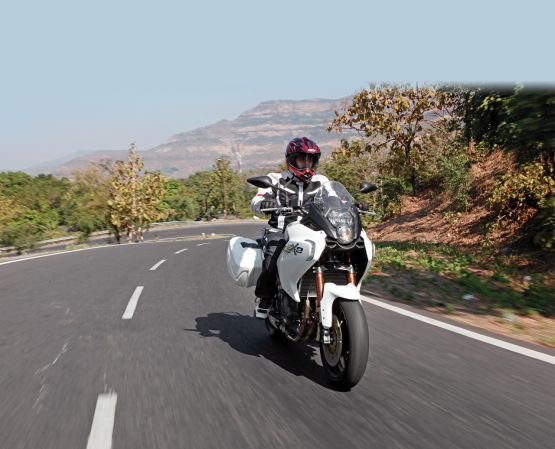 The DSK Benelli range features two middleweight bikes with the same fundamentals but different approaches to motorcycling. We ride them both
Story: Piyush Sonsale
Photography: Sanjay Raikar
The Benelli TnT 600GT and the TnT 600i are like non-identical twins. They share a common platform since both the bikes are powered by the same 600-cc liquid-cooled in-line four engine bolted to a hybrid steel trellis-aluminium alloy chassis. The part-sharing further extends to the swing-arm, suspension, brakes, wheels and a few other bits. However, while the 600 GT is built for touring, the 600i is a street-fighter, and that changes the riding experience.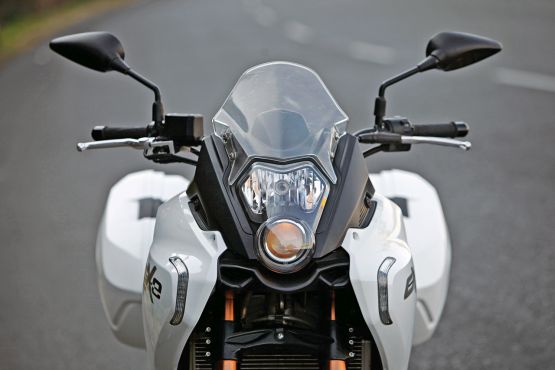 The TnT 600GT
Let's get to know this one first. The 'TnT' prefix of the 600GT is a misnomer since it stands for 'Tornado Naked TRE' while the bike in question is neither a naked one nor does it have a three-cylinder engine, which the TRE stands for in Italian. Benelli have moved away from the meaning of the term and want to bring their entire range under the TnT name globally, starting this year with the Indian market. The 'GT' suffix, on the other hand, stands for 'Gran Turismo' or a grand tourer and gives the bike its true identity.
The TnT 600GT is a pure touring motorcycle built for the sole purpose of mile-munching. Its most striking design element is the bulky half-fairing with integrated turn indicators, which flanks the headlight and extends on to the tank to make the bike look as if it doesn't have a neck. The headlight cluster includes a halogen bulb stacked over a projector lamp and has a small windscreen on the top. The information panel features an analogue tachometer while the digital screen poking into it from the right displays the odometer, trip-meter, fuel-gauge and a clock.