The capable and versatile Hero Xpulse 200 4V joins our fleet of long-term motorcycles.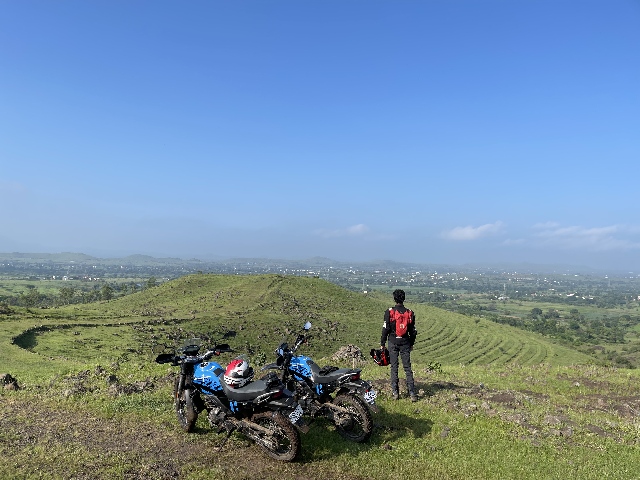 Versatility Max
Tenure: Four months
Ridden: 2,117 km
Like: Suspension, off-road capability
Dislike: Position of oil-cooler
The Xpulse has always been one of my favourite motorcycles, so when the 200 4V long-term bike became available, I jumped at the opportunity. A timely move because monsoon was just round the corner. As the wet season set in, some stretches on my daily commute began crumbling consistently. While the potholes slowed down most people, the Xpulse allowed me to carry on unhindered; its long-travel suspension being a boon in such scenarios. This new freedom is exhilarating and one worth celebrating because time is money and with a motorcycle like this, I am saving a lot of time during my daily commute to and from office.
While the rain may have ruined some of my urban haunts, it made up for it in other ways. There are a number of trails around Pune. During the rainy season they transform into challenging routes that run through lush green landscapes. The Xpulse has been a willing and capable companion on such adventures. I found it to be proper fun on trails and a great tool to hone my off-road riding skills. The placement of the oil-cooler is the only thing I find odd about this motorcycle.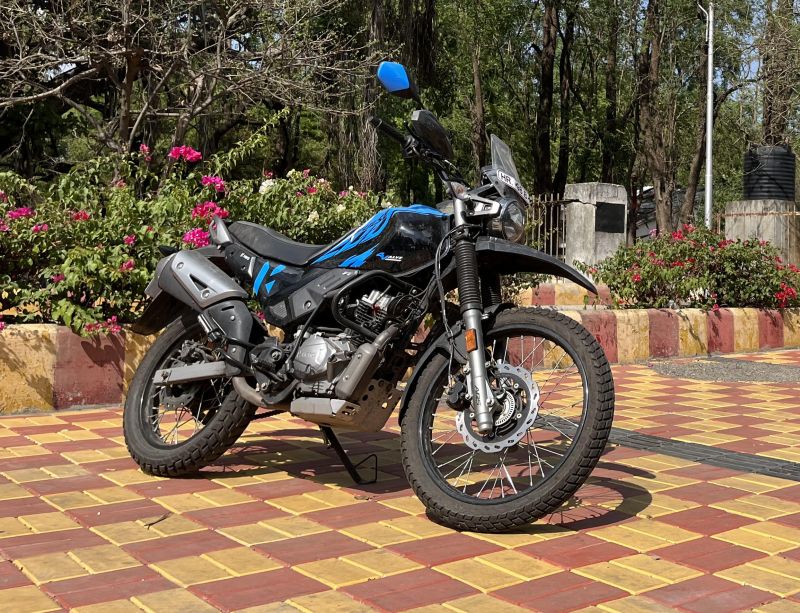 Frugal Day-to-day Companion
Tenure: Seven months
Ridden: 3,717 kilometres
Like: Suspension, mileage
Dislike: Headlight
For the last few months, the Xpulse 200 4V has been my ride during the daily grind and it has undoubtedly been a great experience. We have clocked 3,717 kilometres over this period of time. With its long-travel suspension, the bike possesses a great do-it-all character and is easily able to tackle all of our unpredictable road conditions. Further enhancing the capabilities on road is the nimble and light nature of this bike which makes it really easy to manoeuvre it. There were a few times when I did venture on to some off- road trails and the bike powered through effortlessly. The riding position kept me extremely comfortable and standing up on the pegs to tackle tricky sections felt natural. Short riders like me would have to tiptoe around, but this was not something that bothered me too much, for the bike is really stable and balanced once it is on the go.
One of the best things about the Xpulse 200 4V is the mileage that it offers. The bike has a 13-litre tank and it returns around 45 km/l, thus allowing me to ride for about 550 km before looking for a petrol pump. In this day and age when fuel is becoming expensive, this is something that a lot of Indian customers watch out for. While riding around at night, the only thing I would have appreciated was a better headlight set-up since this one is not ideal while riding on unlit streets. To conclude, the Xpulse 200 4V has been a great companion and, priced at Rs 1.37 lakh (ex-showroom), we would recommend it to anyone looking for a do-it-all bike on a budget.
— Azaman Chothia
Also Read: Keeway V302C Launched in India