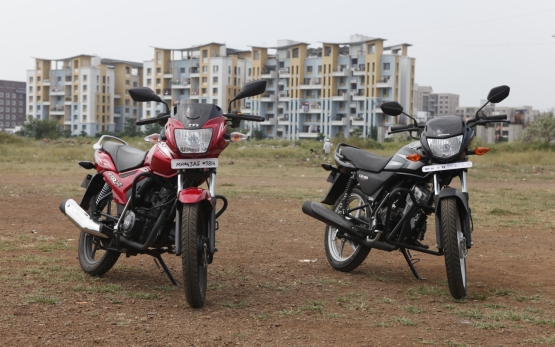 The commuter segment has seen many a big-bike influence and though their hearts only potter up to double-digit speeds, it's all about how easy they are to live with. Do these latest entrants take things up a notch?
Story: Jim Gorde
Photography: Sanjay Raikar
They say dream of reaching the stars, and you might just catch the moon. Moon apart, TVS and Honda have taken it upon themselves to storm the always bustling commuter segment with some dreamy and starry offerings that are definitely up a notch on what we've been used to seeing. Yes, the days of 100-cc commuters are still not truly over and there's no sign of any let up either, but those 10 more ceecees do make a difference in mindsets where, regardless of family size or type of vehicle, mileage is the only priority.
Bikes like the Hero Splendor and Passion have been at the top of the charts in this segment, spawning near innumerable variants which only featured a sticker-job and maybe a few grams of plastic bits-and-bobs but with no major changes at all. Then you have bikes like the Bajaj Platina, TVS Star and Yamaha Crux which made a dent, but never really gave any real competition to the titans of the 100-cc commuter motorcycle segment.
Days changed, bikes got bigger, the market opened up, and with the new, much larger offerings bringing in some goodies, they inevitably filtered down to the smaller siblings. Although on the options list, things like an electric starter, a front disc brake and alloy wheels are now prevalent in the lower segment too. Bikes like the Mahindra Centuro brought in even more features not seen even on bigger bikes – the remote flip key and find-me lamps, to name two. In fact, the 100-110-cc segment isn't just one segment, as we've found out, it's four!
It was when Honda launched the Dream Neo that they mentioned their interest in all four segments – basic entry, entry-level, premium and sporty commuters – which have now been filled with the CD110 Dream, Dream Neo 110, Dream Yuga and CB Twister. The others have been around for a while, but the new CD110 Dream, that's the down-to-earth, bare-basic, ready-for-anything, insert more phrases here kind of motorcycle which gets lapped up by the rural populace because of two major things – cost and fuel efficiency. Have Honda got the formula just right or is there something which has gone amiss?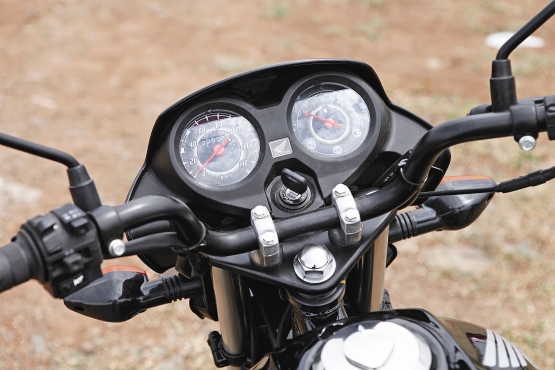 The CD110 Dream looks every bit the basic commuter it is. Yet there are several elements that stand out as not symptoms of the common commuter. First of all, you get alloy wheels, but even more noticeable is the matte black finish on the handlebars, crashbar and grab-rail. Things usually chromed on others are blacked out here. Very nice. Another nice touch is the carbon-fibre like detailing on the plastic bits. The front fender and side panels certainly look sharp and far from run-of-the-mill. The seat is long and rather wide and the riding position is, as you would expect, like page one of the Build Your Commuter guide.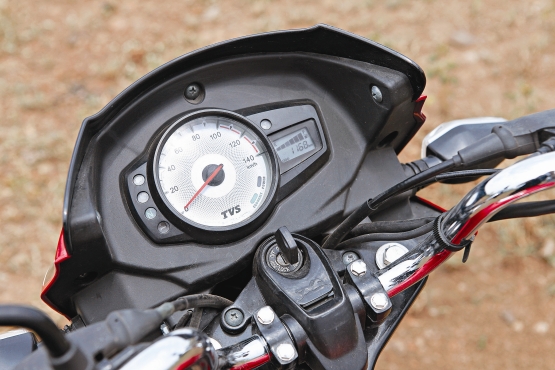 The Star City+ 110 we've tested earlier, yes, but it is a smart option, no doubt. The feature list is extensive and the first thing you notice is the styling. It is the complete opposite of bland and there are several features we would like to see on all commuters. It's nothing complicated, just some bits which make the commute easier that anyone appreciates. The Star City+ boasts of an electric starter, a bar-mounted choke control, bar-end weights, adjustable rear suspension and a pass-light switch, all of which are absent on the CD110 Dream. Those are some glaring omissions, however, it comes down to the ride experience, and that's what speaks volumes.