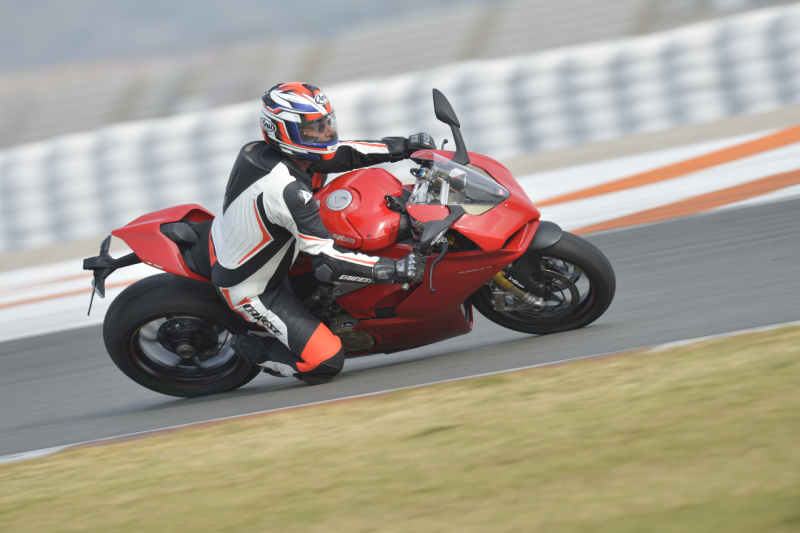 There's also the innovative, MotoGP-derived, fully-adjustable Öhlins Smart EC 2.0 suspension system (the EC stands for electronically controlled, of course), and super-light Marchesini aluminium forged wheels on the S. The saddle height on the V4 is 830 mm, and the pegs are positioned 10-mm higher than the outgoing Panigale.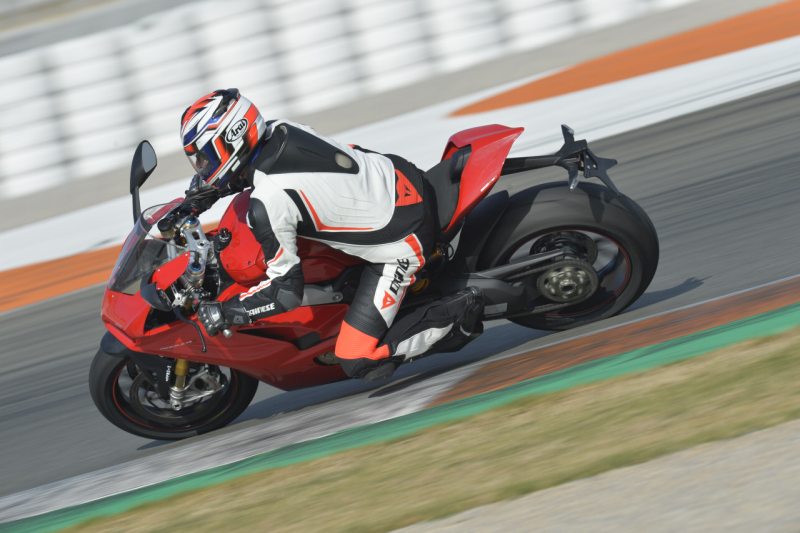 We rode the more premium V4 S, and the performance offered by the bike is stunning. Brutally quick in a straight line, and the power just keeps building through the revs, red-lining at 14,500 rpm. The V4 is the quickest bike in its class, for sure, and the power shifter-assisted transmission means you don't need to use the clutch at all once you've exited the pits. The stopping power from the Brembo brakes, too, is phenomenal, while the bespoke Pirelli Diablo Supercorsa SP rubber, specially designed for this bike, sticks to the tarmac like glue. The V4 also handles unbelievably well, allowing you to carry more speed and greater lean into every corner.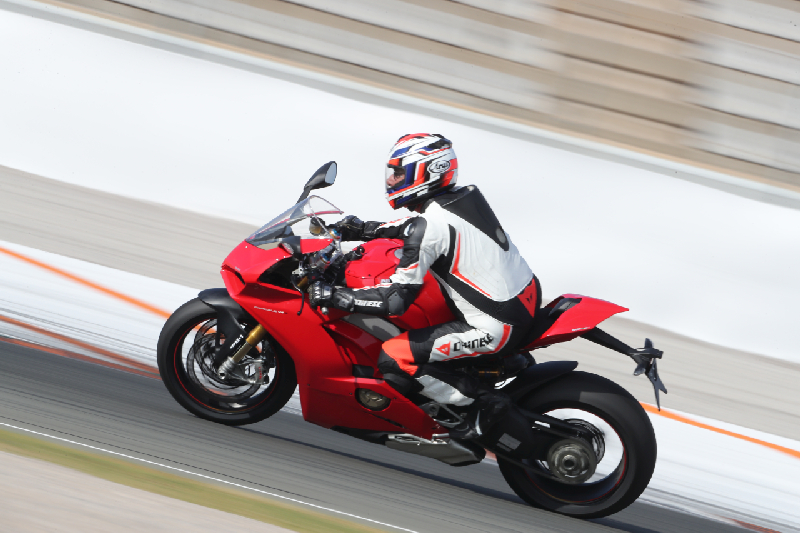 Overall, the V4 is the best track day bike available in the world today, and makes a rider of average skill, such as myself, look good, without compromising on safety. This impressive machine also comes with an equally impressive price-tag – it costs a relatively affordable Rs 20.53 lakh, with the S retailing at Rs 25.29 lakh (both ex-showroom). If you want to get your hands on one, though, you better hurry, because there is only a limited run of 20 units allocated for the Indian market in 2018. Furthermore, if you make your booking before the 31 May, Ducati India will also toss in a bunch of memorabilia into the mix. If you go one step further, and become one of the first two individuals to make the booking, you'll also get professional instruction into getting the most out of your V4 under the gaze of seasoned pros at a sponsored track day at the Sepang International Circuit in Malaysia.
The V4 S is the closest you can get to experiencing MotoGP levels of performance, and that too at a tenth of the price charged by its rivals – now that's value for money.