Recently we rode the Aprilia Tuono V4 1100 in Valentino Rossi's land, from the Misano circuit to the village of Tavullia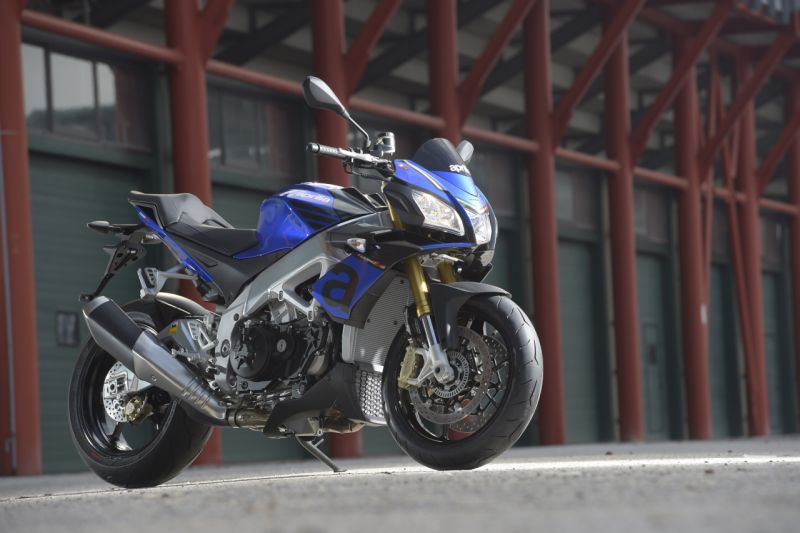 Story: Aspi Bhathena
Photography: Aprilia
The V4 engine configuration is my all-time favourite as it has the refinement of a four-cylinder without feeling busy like an in-line four and has a very distinctive torque and power delivery. I have owned three different Honda VFRs so far.
This is far from an ideal place where to put a 175 PS super-naked missile through its paces, but the Tuono V4 1100 Factory is doing a pretty good job of making the ride fun all the same. We are in Valentino Rossi's local area of north-eastern Italy, heading from the Misano circuit towards the famous village of Tavullia via back-roads that are mostly narrow, twisty, and slippery like roads back home.
Even the local residents' favourite son might struggle to get the best out of Aprilia's stripped-down superbike on these bumpy country lanes (where the young Valentino once raced Ape three-wheelers with his friends). But if the roads are too tight to let the Tuono use most of those 175 horses, there are still a few bikes that would be as quick or as easy to ride as the V4 1100, with its blend of light weight, agility and ultra-sophisticated electronics.
Every few hundred metres I'm hauling on the fierce brakes for yet another hairpin, cranking round, slightly wary of the shiny tarmac surface, then winding back the throttle to send the Tuono accelerating off again. The wide handlebar twitches slightly as the front wheel goes light, the traction control occasionally kicks in to keep the fat rear Pirelli in line, and the Aprilia heads for the next turn with a suitably thunderous sound from its big-bore V4 motor.
The Tuono's traditional close ties with the super-sports RSV4, on which it is based, are important reasons for its quick and controlled performance on these roads, but there's a new aspect to this year's model too. In creating the Tuono V4 1100 Factory, Aprilia have attempted to make their famously fast and furious stripped-down sports bike not just faster and more exciting, but notably more rider-friendly too.