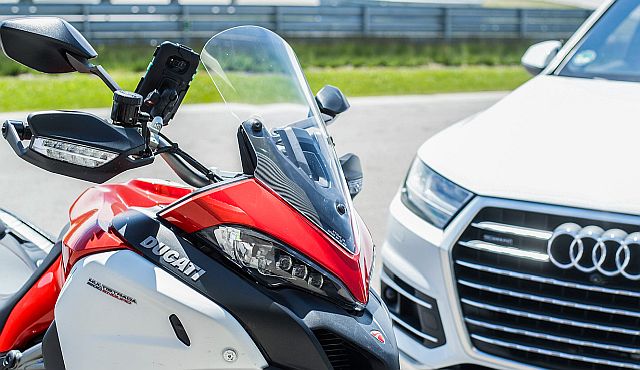 Ducati and Audi have performed controlled collision avoidance tests using two cars and a Ducati Multistrada, where all the vehicles were equipped with the collision avoidance system, allowing them to communicate with each other.
The Technology is being called the Cellular Vehicle-to-Everything and will work on 5G mobile bandwidths which creates a map of kinds for traffic in the area. This provides information on other vehicles helping in situational awareness. The Italian and German giants had trials last week where they showcased two different types of assistance systems.
The first was Intersection Collision Warning where a vehicle equipped with the C-V2X (Cellular Vehicle-to-Everything) technology system pulls out from a junction and avoids a collision with a biker who may have right of way. Another was the Across Traffic Turn Collision Risk Warning, this warns a user when taking a left turn. Which is great for those terrible 'blind spots'.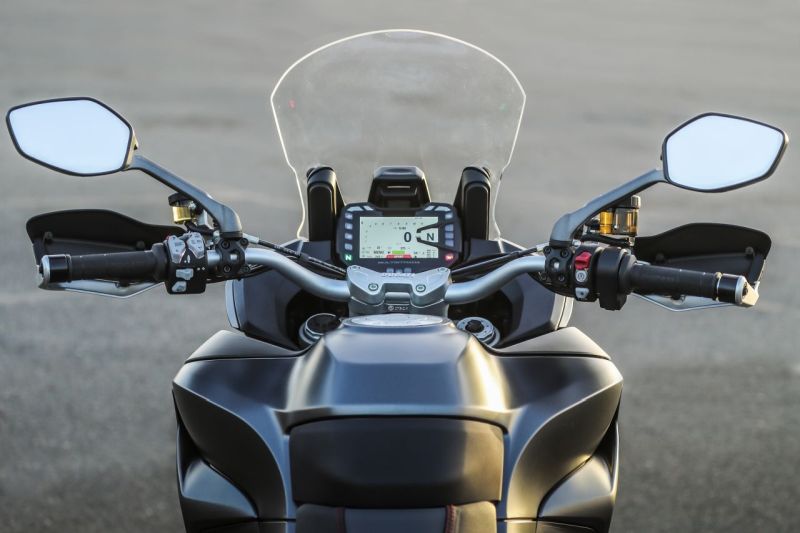 Ducati's Advanced Radar Assistance System monitors multiple vehicles at the same time and can sense if another vehicle is slowing down, and warns the rider as such. It can in the future even slow down equipped vehicle speed or even bring it to a complete halt, if need be. We are fairly reserved about that point though.
Cautioning riders about vehicles in their blind spots using a rear radar and sending a signal to warning lights on the mirrors will also be part of the system. It's not the first time we have heard of this but seeing it becoming a reality is a good thing.
Also read: (Ducati Will Introduce Front and Rear Radar by 2020)
Also read: (KTM Working on Advanced Rider Aids)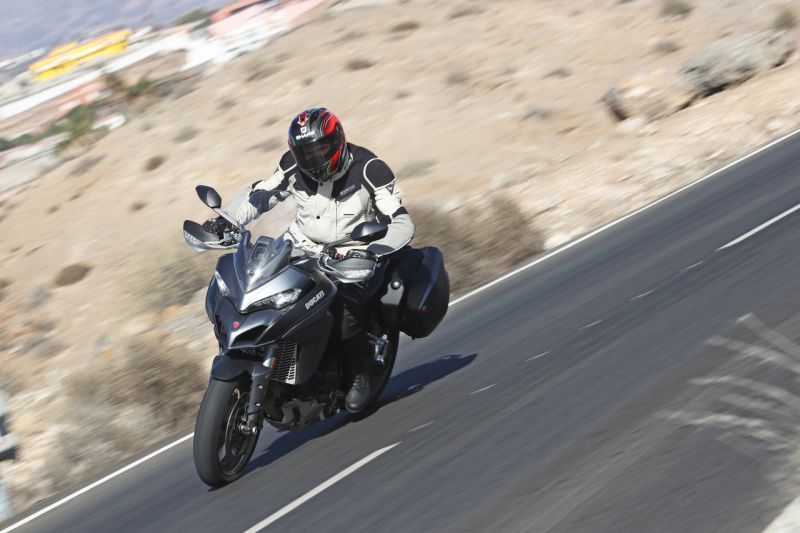 In the future vehicles will be able to communicate with each other using this system to avoid a collision in the first place. The system will also allow vehicles to communicate with other road-side obstacles like traffic lights, signals, and speed limits. It can provide warnings about impending danger ahead. The future does seem to move toward and autonomic assistant allowing the vehicle to make decisions without the rider or driver ever knowing there was a problem at all. Again though it sounds super, we are a bit reserved when it comes to autonomous controls.
Story: Zal Cursetji