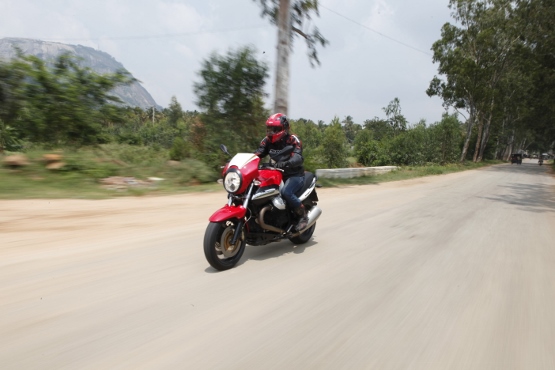 Straddling the twin worlds of classic and modern motorcycling is easier said than done. Yet, motorcycles like the Moto Guzzi 1200 Sport reaffirm that it is indeed possible. Here are our thoughts, straight from the saddle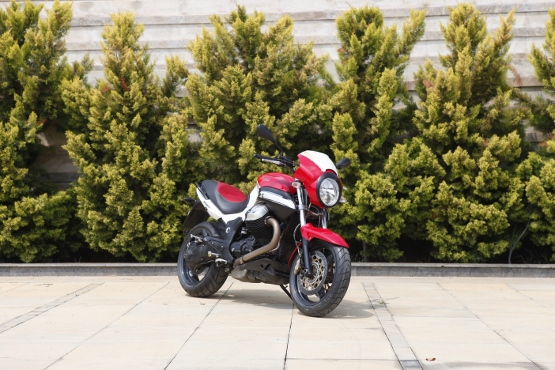 Story: Aninda Sardar
Photography: Sanjay Raikar
Now, that is a seriously good-looking machine. These were my first thoughts as I approached the delicious classic looking red-and-white bike that stood stylishly tilted on its side-stand. Indeed, there is absolutely no denying that the Moto Guzzi 1200 Sport is one mean-looking machine. The paint scheme, the teeny tiny bikini fairing around the round headlamp and the upside up telescopic forks combine to give a look that has oodles of presence on the road.
Built on the Griso platform, the 1200 Sport is not a very big and bulky kind of machine. So approaching the bike is not an exercise of excitement having to first win over the mind. No. This motorcycle isn't intimidating. Swing a leg over the stepped saddle and you realise that it's a moderately tall bike and keeping both legs firmly on the ground stretches your calves by that teensy weensy bit. Before you thumb the starter and ride off into the sunset, our advice would be to get accustomed to the fiddly fobs on the handlebars. Switchgear isn't exactly where you'd expect it to be on any of the far more numerous Japanese machines and, therefore, take a little time getting used to. Having said that, once you get used to it, you realise being master of switches is a breeze.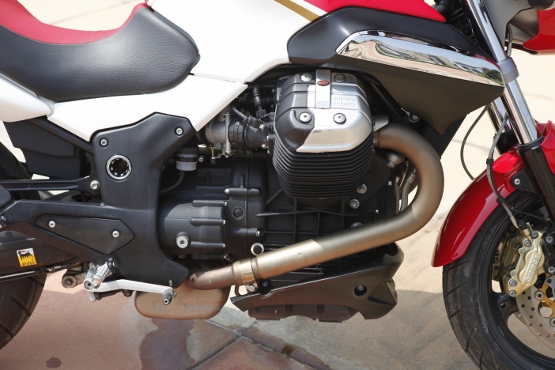 Thumb the starter and you will hear the 105-PS eight-valve V-twin (the same unit as the one that sits in the naked Griso) bark to life. As soon as you've fired the engine you get a faint feeling of the bike wanting to lean to the left seeping in through the seat of your pants. Give it some revs and the feeling will intensify. But do not be fazed by this. The phenomenon is caused by the gyroscopic effect of the longitudinally placed engine. The engine itself, which is mated to a slick shifting six-speed gearbox with power being transmitted to the rear wheel via a shaft, is refined and has grunt throughout the rev range. It's happy to oblige when you're feeling particularly happy with your right wrist and, therefore, allow it more freedom than normal. At the same time, it is happy to let you rumble through crowded city streets at slightly over brisk walking pace.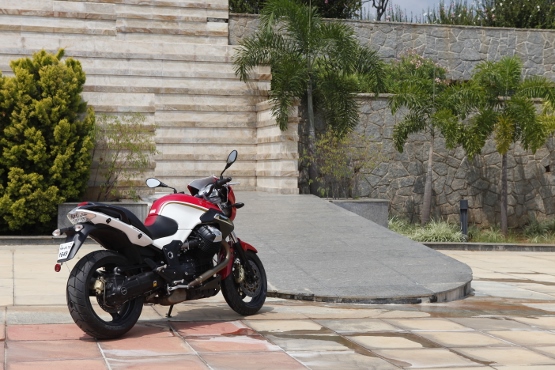 More on page 2 >