Riding through the city in the morning has an altogether different feel. Empty roads, no signal lights to follow, and in no time I reached the Katraj bypass. I went round a bend and there it was — the splendid six-lane Pune-Bengaluru highway (NH 4) undulating ahead of me. With a twist of my wrist the in-line four engine making 83 PS and 52 Nm of torque leaped forward, racing away into the distance.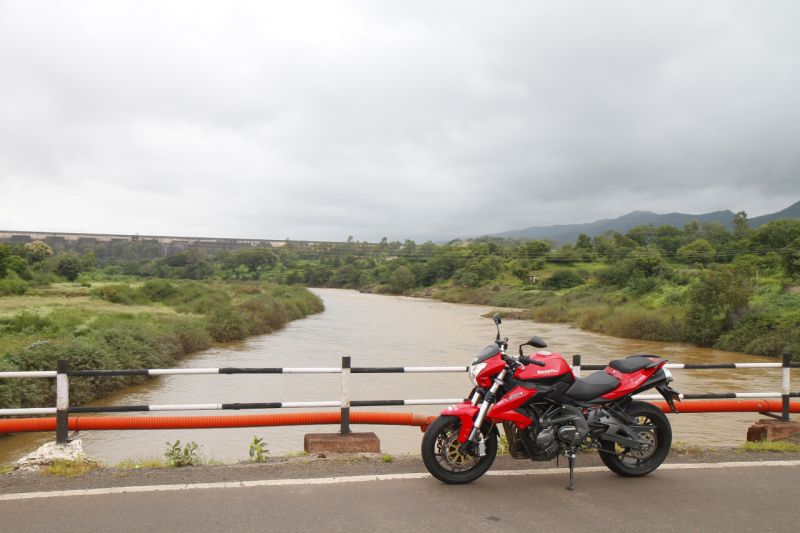 The cool breeze whistling through my helmet, the sun playing hide and seek in the clouds, and the smooth road ahead — the conditions were just ideal for riding. I kept at it for a while before I stopped to grab a bite at the popular restaurant chain of Kamat's. I didn't feel the need to stretch my limbs immediately after getting off the bike, the upright riding position and the comfortable seat made sure that I didn't have to. After a sumptuous south Indian breakfast of idli, sambar and dosa, I was back on the road again.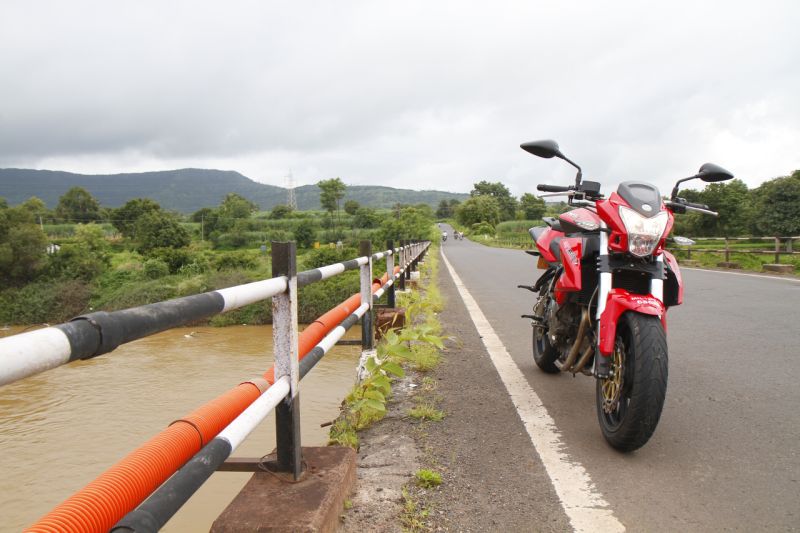 Leaving the highway behind, I turned off on to a single-carriage road through the countryside. What a change in scenery! The concrete jungle melded into bright green paddy and sugarcane fields. The carbon dioxide fumes transformed into clean, sweet air. Riding through the tiny hamlets was not as bad as I had imagined. The roads were really bumpy, but the 600i's capable suspension worked well to keep me insulated from the shocks and allowed me to ride through without slowing down.