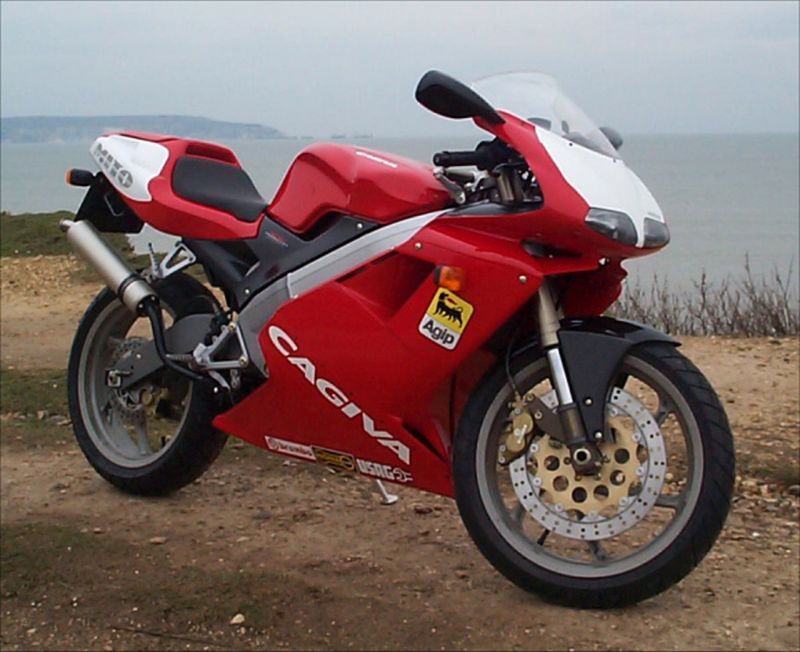 As we reported earlier, Cagiva, are ready to re-enter the two-wheeler world. One of the top men at MV Agusta confirmed that we will see Cagiva at EICMA 2018.
Founded in 1950, Cagiva is a brand that has proven itself across different racing disciplines and boasts of a rich heritage to match. News of the manufacturer making a comeback is certain to build momentum leading all the way to EICMA 2018.
Before celebrating the return of this iconic two-wheeler brand that churned out legends like the Cagiva Mito SP525, there is something you have to be aware of. Word on the street is that Cagiva might not go down the combustion engine avenue anymore. In fact, we won't be surprised to see the manufacturer integrating clean-energy options into their line-up.
We received our information during a recent visit to the MV Agusta plant in Varese, Italy, where the brand unveiled the new Turismo Veloce 800 Lusso SCS. Pick up the July issue of Bike India for all the details on that.
Unlike MV Agusta motorcycles, Cagiva products might not be placed in the premium region of the market. We have reason to believe that Cagiva are aiming to make their products more accessible. Interestingly, this isn't the first connect the Italian brand has with India. More recent history harks back to the Cagiva Raptor; a neat little package. This is because the erstwhile LML Graptor 150-cc naked street-bike drew inspiration from this very model.
EICMA is just a few months away, and if you have a list of things to watch out for at the famous motorcycle show, make sure you save one of the top spots for Cagiva. We will be at EICMA and will bring you updates as we receive them.
Story: Joshua Varghese