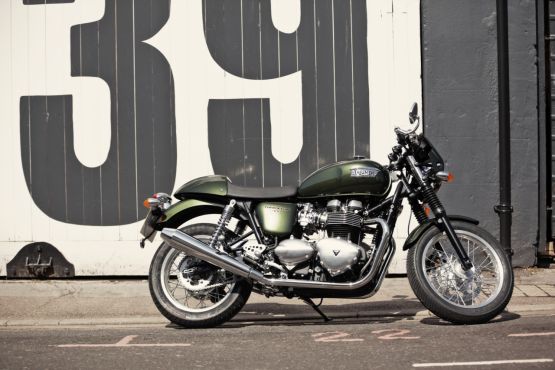 The Café Racer scene has suddenly become a hot topic with the launch of the Royal Enfield Continental GT. While their Café Racer is good and all (it won among the greatest accolade of them all: Indian Motorcycle of the Year), there is only so much you can do with 535cc and 29.1 PS from a big single. Enter Triumph, quite literally, with their range of classic British motorcycles; one of which is the Thruxton 900.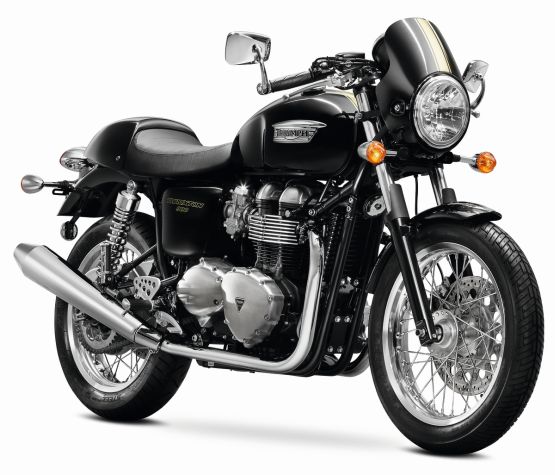 As far as Café Racers go, the Thruxton 900 is as good as it gets. The proverbial 'ton-up' speed, or 161 km/h, is easily achievable, and it can cruise around at that speed all day, if necessary. However, that's not what it's about. It's a hardcore classic, quick British racer and it brings the substance to match its style. That substance comes from an 865cc, liquid-cooled parallel-twin engine making 69 PS at 7,400 RPM and 69 Nm at 5,800 RPM. Those numbers effectively spell out effortless acceleration and loads of grunt. With its typical Café Racer riding position, you ride seated back, crouched over the tank with a low set of handlebars – not really the ideal position for everybody or for a long highway ride. Either way, if you have Rs 6.7 lakh plus tax, insurance and what not to spend, you will surely not be disappointed.
The 2014 Thruxton 900 Café Racer is very likely to will be shown along with the rest of the range at the upcoming Auto Expo. Triumph Motorcycles India are working full force, trying hard to get their dealers up and running as soon as possible, while looking at new dealer partners in more cities across the countries. Triumph officially launched their bikes on November 28,  with prices starting from Rs 5.7 lakh ex-showroom.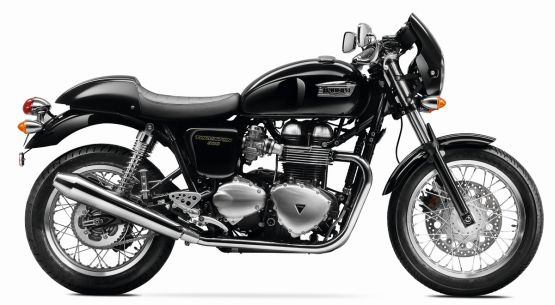 Story: Jim Gorde
Images: Triumph Motorcycles