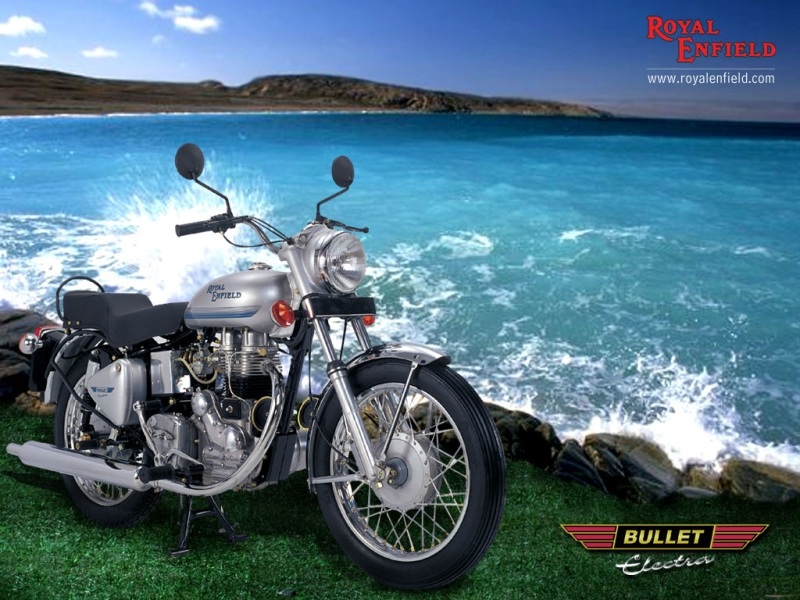 Royal Enfield have discontinued the Bullet Electra, a model that's been in their portfolio since 2001.
The Bullet Electra had its name derived from the 'advanced' electrics it usually ran, and not the superhero or the supermodel. Now, with the advent of the Unit Construction Engine (UCE) with a crankcase integrating the engine cylinder, the clutch and the gearbox, unlike the three-piece affair it was earlier, the Electra sat amid the Bullet 350 and the Classic 350, the latter having seen scores of customers. Now that it has departed, we look back at some interesting facts about the Bullet Electra, aptly formatted into a Bullet-list:
Surprisingly, or not, it was the only Royal Enfield motorcycle of recent time to have a television commercial – the 2004 Bullet Electra featured the 'Everybody makes way for the Bullet' tag-line and featured the Bullet Electra and a train.
Around the same time, it was the only Bullet to be offered in two variants: a standard old-school four-speed left-shifter and mono-tone paint scheme (black, blue, silver or red), or a new five-speed left-shifter equipped model that was originally only offered dual-toned with red-and-silver or black-and-silver. The highlight? The electric starter! No more 'deadly' Bullet 'back-kicks'.
The Thunderbird may have marked the début of the five-speed left-shift transmission, but it was the Electra than offered the five-speed unit with the cast iron engine.
The Electra was the first Bullet to incorporate the Transistorised Coil Ignition system, a system that made it on to the dual-tone Thunderbird in late-2005.
The Electra-X, sold in overseas markets, was only offered with a 500-cc engine.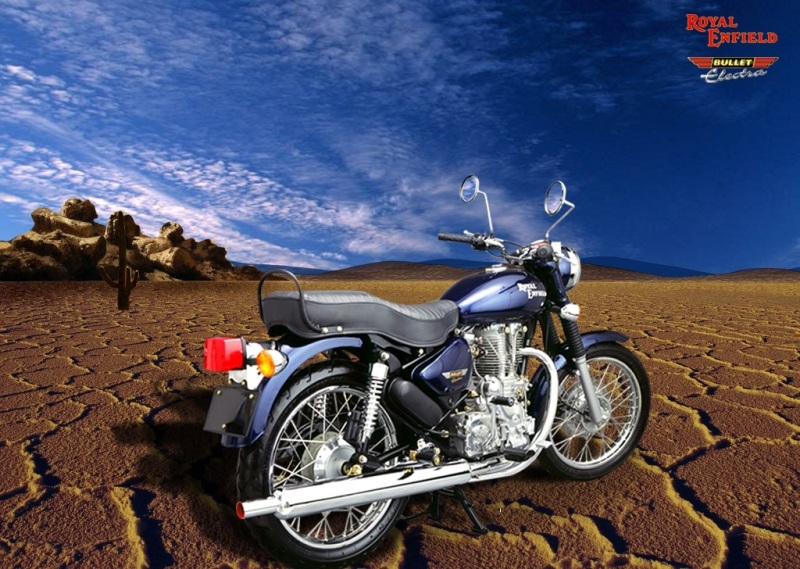 Adios, Bullet Electra. You made a splash in the Bullet scene 15 years ago and thereon, but today, sadly, it's the redundancy and dropping sales that have led you to where you are. You will be missed, somewhat.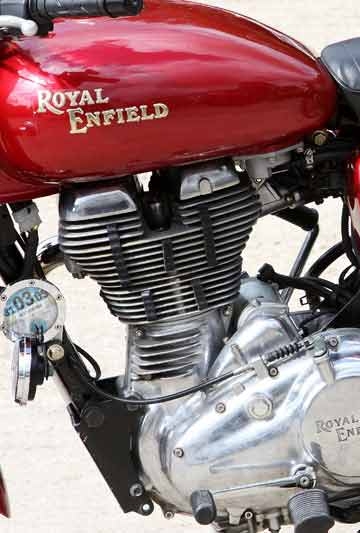 For one last time.
Need to Know:
Royal Enfield Bullet Electra 2001-2004
Engine: 346 cc, air-cooled, single-cylinder, cast-iron
Max Power: 18 PS @ 5625 RPM
Max Torque: 27 Nm @ 2875 RPM
Transmission: Four-speed, right-side shift with neutral finder
—–
Royal Enfield Bullet Electra 2004 5S
Engine: 346 cc, air-cooled, single-cylinder, cast-iron
Max Power: 18 PS @ 5625 RPM
Max Torque: 27 Nm @ 2875 RPM
Transmission: Five-speed, left-side shift
—–
Royal Enfield Bullet Electra-X
Engine: 499 cc, air-cooled, single-cylinder, aluminium AVL
Max Power: 23.66 PS @ 5600 RPM
Max Torque: 40.85 Nm @ 3000 RPM
Transmission: Five-speed, left-side shift
—–
Royal Enfield Bullet Electra UCE
Engine: 346 cc, air-cooled, single-cylinder, aluminium UCE
Max Power: 19.8 PS @ 5250 RPM
Max Torque: 28 Nm @ 4000 RPM
Transmission: Five-speed, left-side shift
—–
– Jim Gorde