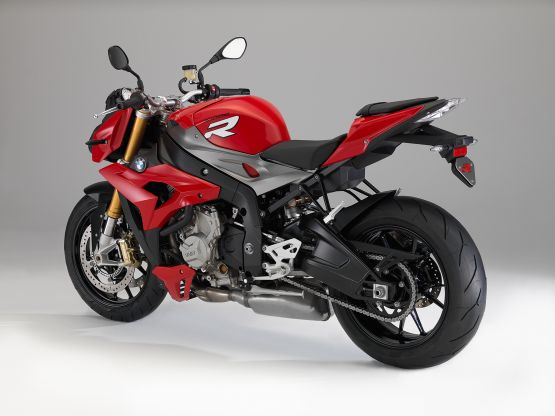 Despite the complex electronics the S1000R is simple to ride, and rider-friendly for such a powerful bike. Its riding position is typically upright, with an easy reach to the bars and a fair bit of legroom thanks to footrests that are 23 mm lower than the RR's. As we set off through the outskirts of Palma, Majorca's capital, it was clear that steering lock was not very generous, although at least the bike was light enough to be fairly manoeuvrable at low speed, in conjunction with the seat, which is reasonably low at 814 mm.
Soon we were heading north on the fairly straight and open Ma-11 main road, where it was obvious that the engine was superb: powerful, smooth and free-revving. The S1000R can't approach the RR's ballistic high-rev performance, but for road-going use it more than compensates with its additional flexibility and stunning midrange response. Despite the tiny fly-screen there's not much wind protection so neck muscles get a work-out at higher speeds, long before the 260 km/h-plus top speed. You also get wet if it rains, as it did briefly later.
But, hey, it's a naked bike, right? The day started cold, but at least the bike had heated grips (standard on the Sport model), and the wind enhanced the sense of speed. Throttle response was excellent in all the riding modes, allowing instant acceleration whether I was rolling it on from 6,000 RPM or revving to the red-line with the help of the efficient quick-shifter. When ridden hard the BMW was thrillingly rapid, aided by its wet weight figure of just 207 kg, which is just a couple of kilos up on the RR's. It was also impressively controllable, helped by the excellent DTC traction control system, which was there in the background in case it was needed. It allowed wheelies, in the sportier modes at least, and wasn't remotely intrusive.