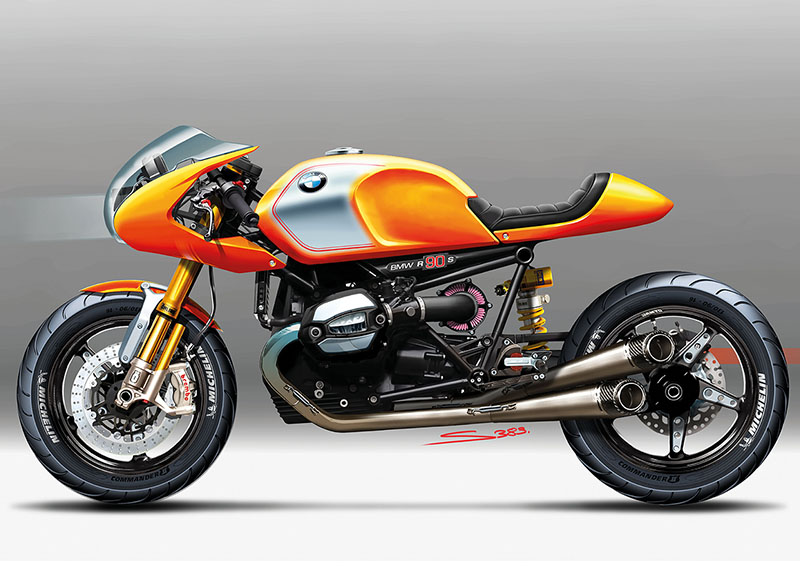 Motorcycle customisation is a topic very dear to me, especially due to the focus on finer details that add a personal touch to the bike
Customisation, who doesn't love it? Everyone I know wants to do it and everyone who has done it, loves it. I too want to; however, I am still waiting to buy the bike that I want to customise. Anyway, the whole concept of customisation is about portraying individuality, giving your bike that personal touch which truly makes it yours.
The concept of customisation, however, is not new. From the beginning of time, that is, the invention of two-wheelers, people have been personalising their motorcycles. People add stuff, remove stuff, paint it in their favourite shades and do a lot more. However, today, customisation has taken a drastic turn. All of today's customisation depends on highly skilled mechanics and artisans, who have acquired the knowledge about customisation after spending countless hour tinkering with machines.
To know more about today's radical custom bikes, we need to look back in history. It all started after WW II mainly in the USA, which is the birthplace of custom culture. Returning veterans, who provided support to the Allies during numerous raids on Nazi-dominated parts of Europe, were at the helm of custom culture in the fifties. During their time in Europe, these veterans experienced the adrenaline rush and thrill of British and German motorcycles. They loved the performance of these fine motorcycles and wanted to experience something similar back home in the good ol' USA. To do so, all they had were Harley-Davidson bikes, which they bought from army surplus. Therefore, they started chopping them down to make them go faster. That is how the Bobbers came into being.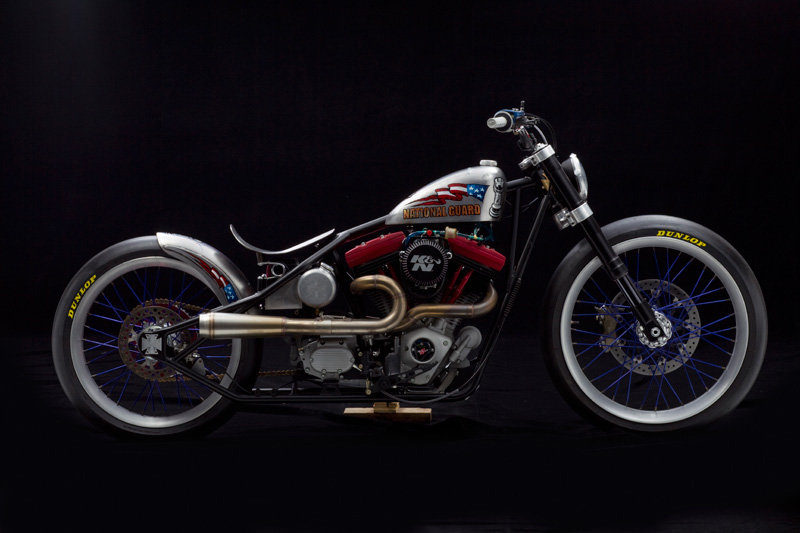 Soon after that, many of these veterans turned into custom bike builders and started specialised shops. These chop shops were famous for churning out bobbed out motorcycles for anyone willing to lighten their pockets. Soon these custom bike builders started experimenting with the Bobbers by fitting raked- out front ends, thus giving birth to Choppers.
As years turned into decades, a more evolved species of custom bike builders, or "customizers", emerged. These people changed the entire custom bike scene. They started building motorcycles from the ground up. Creating custom frames, wheels, gas-tanks, front ends and some even took to modifying Harley and Indian V-twin engines to boost performance.
These people experimented with everything turning the humble two-wheelers into rolling works of art. They did not limit themselves to bobbers and choppers. Instead, they created a third and the most popular genre ─ complete custom bikes. This tradition continues to this day. The bikes from Orange County Choppers, Indian Larry, Jesse Rooke, Arlen Ness, Cory Ness and a whole lot more builders have gone on to become icons of motorcycle customisation.