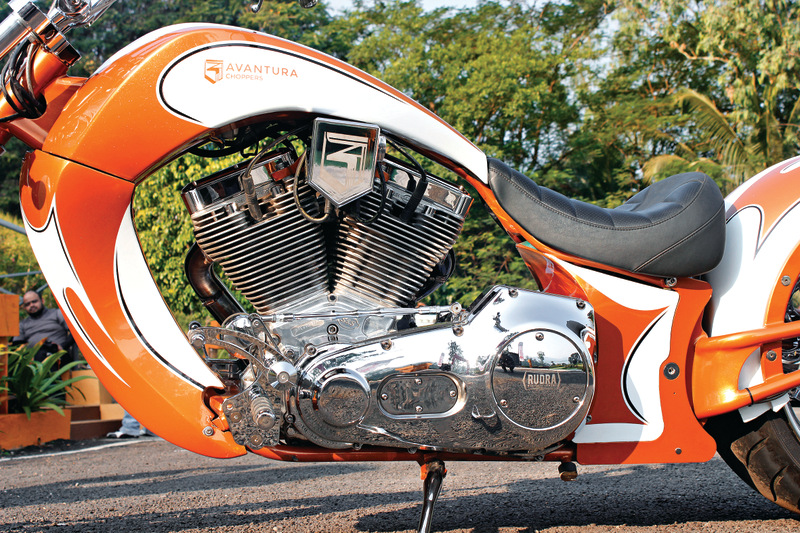 Coming to the nuts and bolts of things, and both bikes share a few underpinnings. The engine, gearbox, brakes and other important mechanical bits are all the same. The Avanturas are powered by the mammoth V124 2.0-litre air-cooled V-twin developed by S&S Cycles. You might have heard of them as the guys who make bolt-on replacement engines for a range of H-Ds in the States and whose engine also powers the eclectic Morgan 3 wheeler, among other things. The engine produces 128.2 PS and 133.2 Nm of twist to the wheel according to S&S's website; however, this engine has a compression ratio of 10.8:1 in the US, but has been retuned and sports a ratio of 8.9:1 here in India. Official output figures are yet to be released by Avantura.
The V124 is mated to a six-speed gearbox (with a belt final-drive, of course). Suspension comes from Progressive, with conventional forks up front, and a rather tidily concealed monoshock at the back. Both bikes come with the appearance of a hardtail setup, but without the back-breaking side-effect of one. Braking performance is brought by six-piston forged brake callipers developed by Beringer of France (a reputed firm that makes brakes for bikes, cars and even planes, and has a fascinating origin story). Even the switchgear and ignition fob that seem to have come from a Harley-Davidson garage sale are identical on both bikes.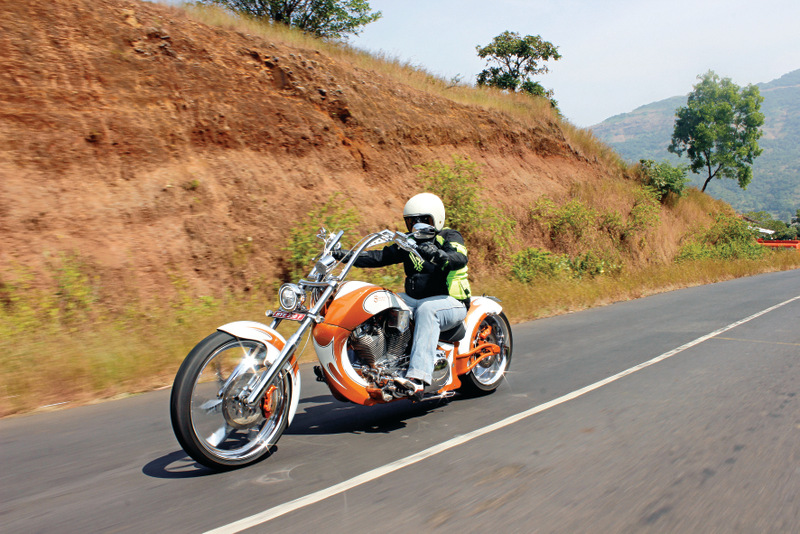 So, while both bikes have a lot of components in common, the way they are set up means they don't feel the same from the saddle. Let's start with the common ground, though. Both the Rudra and Pravega start shaking and vibing on start up, but smooth out as soon as you get moving. The roar from the aftermarket exhausts on our test bikes was incredible, verging on a little too loud, but the stock pipes will be more subdued in that respect. When you get going, though, that burly exhaust note is quite pleasing and definitely gets traffic all around you to get out the way. One drawback of the aftermarket pipes is the lack of heat shield, meaning a couple of my auto journo colleagues did come away with scorched trousers. Luckily, I rested my heel on the peg, and as far out as possible, and avoided the same fate.