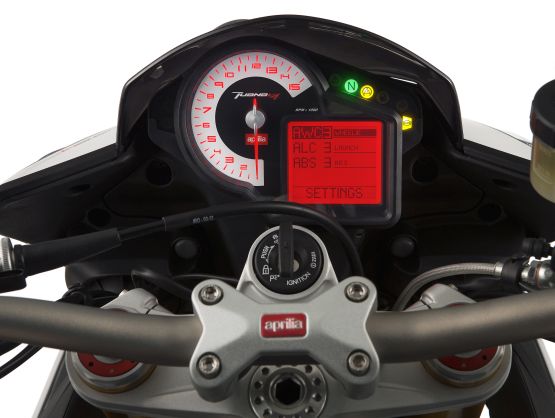 That apart, I was very impressed by the Tuono — although admittedly not much better informed about its improved road-going ability, because there was no opportunity to test that aspect of its performance. Proper evaluation will have to wait for a road ride, preferably one long enough to show whether the bike's comfort is a match for its new-found fuel range.
However, the new features should help, and first indications are that you'll be able to ride the Tuono further (200 km or more, realistically), more safely and with less discomfort than before — as well as marginally faster too. This is a massively entertaining naked roadster that is perfectly capable of starring on a track day, then providing a soft, relaxing, cosseting ride when touring or in town.
Sorry, only joking about that last bit. The Tuono is totally up for the track if you are, but it hasn't gone soft. It's an even more muscular, more refined but still revvy and aggressive naked party animal that likes a drink, loves to be thrashed and isn't built for U-turns or going slowly. It's as exciting as ever, and slightly less mad; which is not a bad combination at all.
Story: Roland Brown
Photography: Milagro