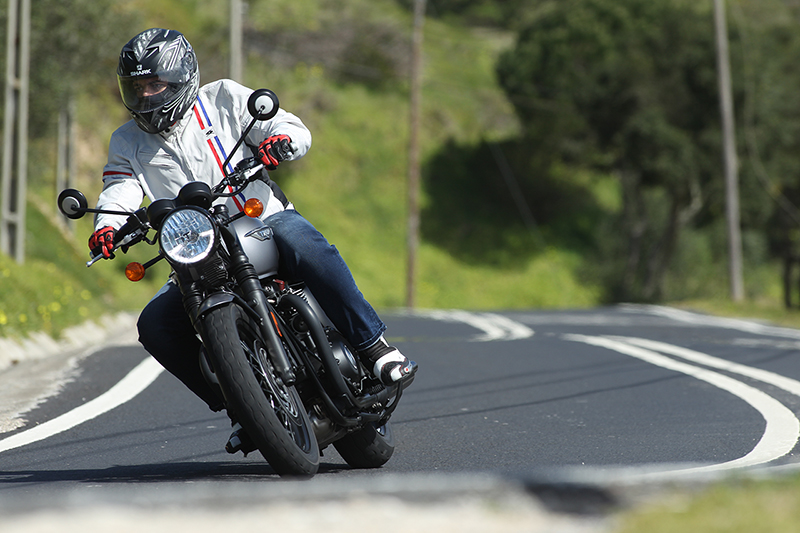 But the best part about this increase in torque is that it is now available throughout the rev range. The peak torque comes in at 3,100 RPM, however, the torque spread is so good that a majority of it is available from as low as 2,000 RPM, making the T120 a very easy-to-ride bike even at low speeds. The sweet spot of the T120 is around 5,000 RPM, when the power starts to kick in but there is just enough torque to keep propelling the bike to triple digit speeds. Smoothness and refinement of the engine have improved tremendously, mainly because of the new 270º crank and liquid-cooling. The throttle response of the ride-by-wire system is also quite commendable as it is ultra-smooth and, no matter what gear you accelerate in, the response is always going to be superb and reassuring.
Since this new Bonnie spent five years in the R&D department, the handling and ride quality have also gone up a lot of notches. The Kayaba forks at the front and twin shocks at the rear are set on the softer side of the spectrum which make the ride quality plush and highly comfortable. You can ride for hundreds of kilometres before any hints of fatigue. The frame was developed from the ground up and it shows when you push the bike hard into the corners. It is super stable in the twisties, despite the softer setup, but you can firm things up at the rear as the twin rear shocks are adjustable for preload.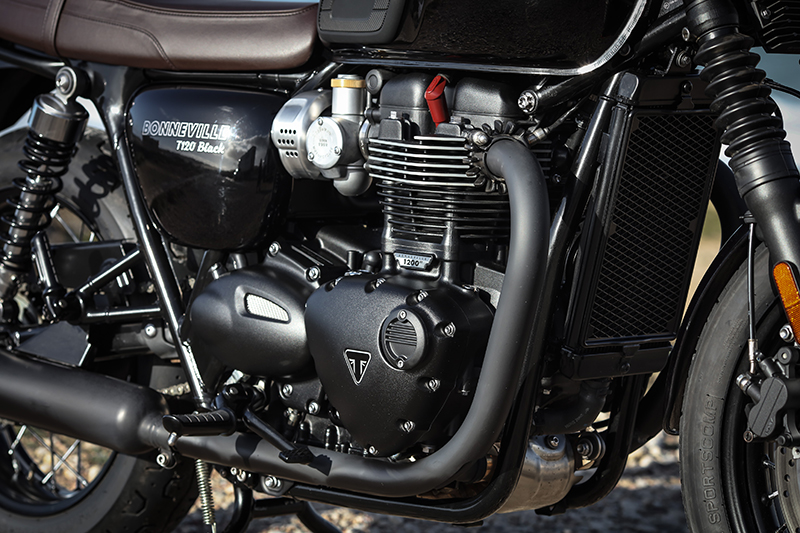 The way she takes corners is simply awesome for a relaxed bike. She sticks to the chosen line like she was on rails and the stability around bends is pretty amazing too. The traction control system is standard, however, and it is a bit lazy. With so much torque, though, you definitely need the traction control if you have throttle-happy right hand. The Nissin brakes at both ends do a good job of shedding speed, but a little more feel from the brake lever would have been appreciated.
Out and out, the new Bonneville T120 is a much more relaxed motorcycle that blends retro looks with modern-day features perfectly. It transports you to the bygone era in a rather modern way. And, at Rs 8.7 lakh (ex-Delhi), it is a pretty attractive proposition for a classic bike which can be used every day, even on our roads. For a more in-depth first ride review of the Triumph Bonneville don't forget to get the May issue of Bike India.