The only chink in the almost perfect armour is that the power of the twin won't intimidate you. Even the exhaust note of the parallel-twin is subtle and doesn't have the baritone of an in-line four. There's more than enough punch in the 650s, but it's delivered in a modest manner.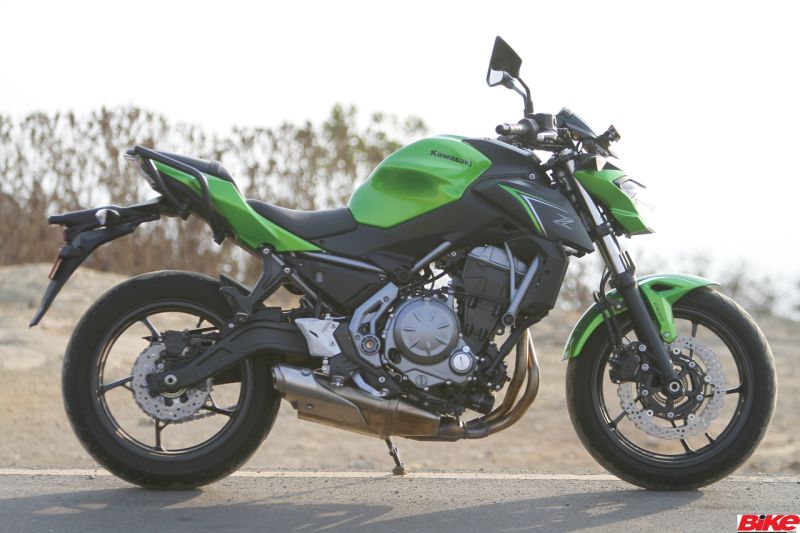 The new trellis frame, suspension and swingarm come together extremely well, making the bikes sharper than ever; so different from the outgoing Ninja 650's docile character. The loss in weight, lower seat height and early surge of torque make the new bikes extremely nimble. I couldn't get enough of the 2017 Kawasaki Z650 nimble dynamics. Its light weight makes the Z so much easier to change direction over a series of bends. The sticky rubber just enhances the overall experience further. It tip-toes over road undulations and feels a tad more alert than its faired sibling.
The digital gauge showed a decent 22.7 km/l fuel economy which, according to Kawasaki, has been improved by close to five per cent. So, a tank full of fuel should be enough for a 350-km ride.
The Kawasaki Z650 costs about Rs 5.9 lakh (OTR, Pune). It has a few shortcomings like its docile character and maybe the understated exhaust note but, on most parts, it's an exceptional package; especially for those who want to upgrade from smaller CBR250R or Ninja 300 range of bikes. Simply because the Kawasaki middleweight is so manageable, you won't have to think twice before cracking open the throttle.