I sailed from Dubai by ferry to Bandar Abbas, Iran, then rode slowly through Shiraz, Isfahan and Tehran before entering Turkey. The Persian people have a beautifully rich and ancient culture oppressed by fundamentalist ideology. They are a romantic people experiencing injustice at the hands of their own government. They seem to live in a paralysed state, unable to either to express themselves or reach out to western cultures that they respect and admire. Painfully, we, the international community, betray them by abandoning them for the crimes of their theocratic rulers.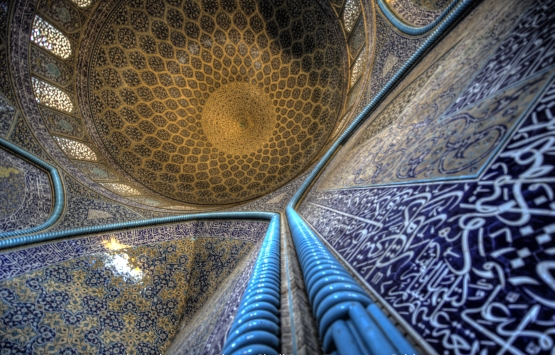 Into Turkey, my route ventured directly central-west towards Cappadocia, the Mediterranean coast, and, finally, Greece. In Turkey, near a famous region called Pamukkale, I was hit by a car at 60 km/h at a sparsely populated farming village. The car practically T-boned me, causing the bike and myself to ricochet into another vehicle parked beside the road. Thanks to the top-of-the-range riding protection such as a Shoei Hornet helmet, Alpinestar Adventure riding suit and a Leatt Neck Brace, I was emerged remarkably unhurt. Luckily, the KTM only experienced cosmetic damages and I was able to continue the journey.
At the moment I'm preparing to travel to Italy and ride to the romantic region of San Gimignano and La Spezia, Tuscany. Afterwards it's up into the Swiss Alps before making my final dash to Estonia and the end of the project on 30 August. It's been a highly rewarding adventure and a great pleasure sharing it with you.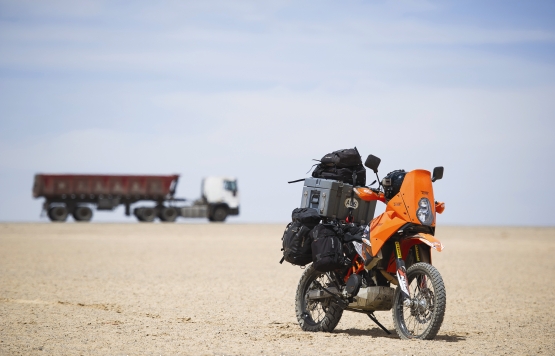 Editorial Team: Tyson Jon Cable successfully completed his journey on August 30, 2014! The entire team is extremely proud of his accomplishments and shares in his joy. We would particularly like to thank him for sharing his stories and amazing pictures with us!
His prints are available online:
https://www.kickstarter.com/projects/worldtraveller/the-adventure-photo-challenge-prints-project?ref=email