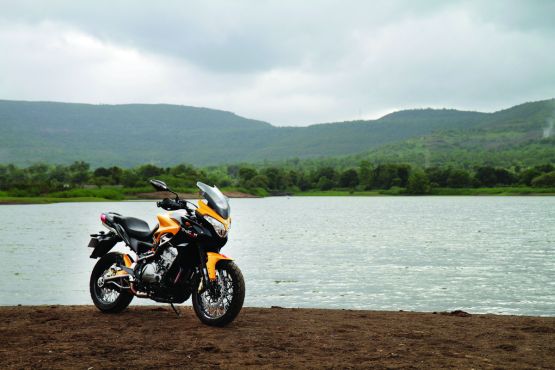 We ride the upcoming all-rounder from DSK Benelli
Story: Piyush Sonsale
Photography: Rommel Albuquerque
A loud bark from the exhaust catches my attention before the angry lights glare at me from the darkness. The next moment, a beast of a motorcycle leaps out into the light and comes to a halt in front of me inside the parking lot of DSK Benelli's Pune showroom. The company will soon join the heavy-duty adventure bike club with the TnT 1130-based Trek 1130 Amazonas and since they had one at their disposal, we decided not to wait for the launch and took it out for a ride in the hills.
The Amazonas is a large motorcycle but looks less bulky as compared to other 1,200-cc adventure bikes. The angular headlight gives it a mean look and the front cowl has a tall windscreen on top. The windscreen angle can be adjusted at three levels using the two knobs on the inner side of the cowling, but they feel a bit flimsy for such a motorcycle. The quarter-fairing stretches back on the well-crafted tank while the engine and modular frame are kept exposed. The single-piece seat is well-padded and I could get my feet firmly on the ground despite the 865 millimetres of seat height since the saddle has a narrow front tip. The seat is well-insulated from the under-seat exhaust but the pillion passenger may experience discomfort as it radiates heat laterally. The tail-piece is mounted directly on the muffler and the LED tail-light surrounds the exhaust tip. The bike makes do with a chain final drive instead of a shaft drive usually found on big adventure bikes, but DSK Benelli have given it wire spoke wheels and Metzeler Tourance tubeless dual-purpose radials, which give it the ability of venturing off-road without the fear of cracking a wheel while tyre punctures can get a quick fix.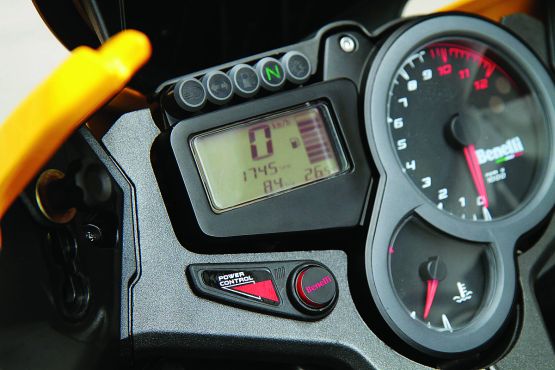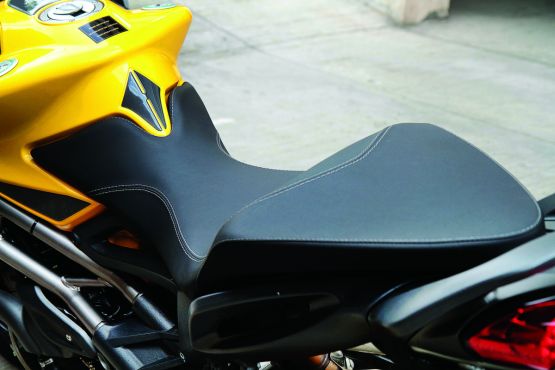 The bike offers the typical upright riding position of an adventure bike and the emphasis on ergonomics is evident. The handlebars are placed high and come with knuckle-guards as standard. The scooped-out saddle and well-carved tank recesses offer a snug seating position and the foot-pegs are placed low. Mirrors have an excellent range of vision and the windscreen prevents buffeting effectively when set at the highest level.